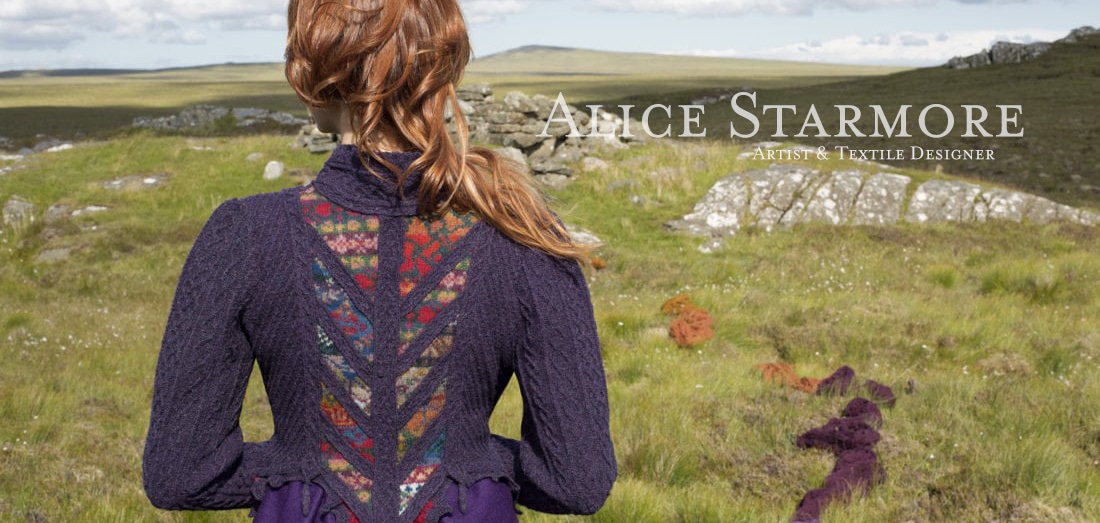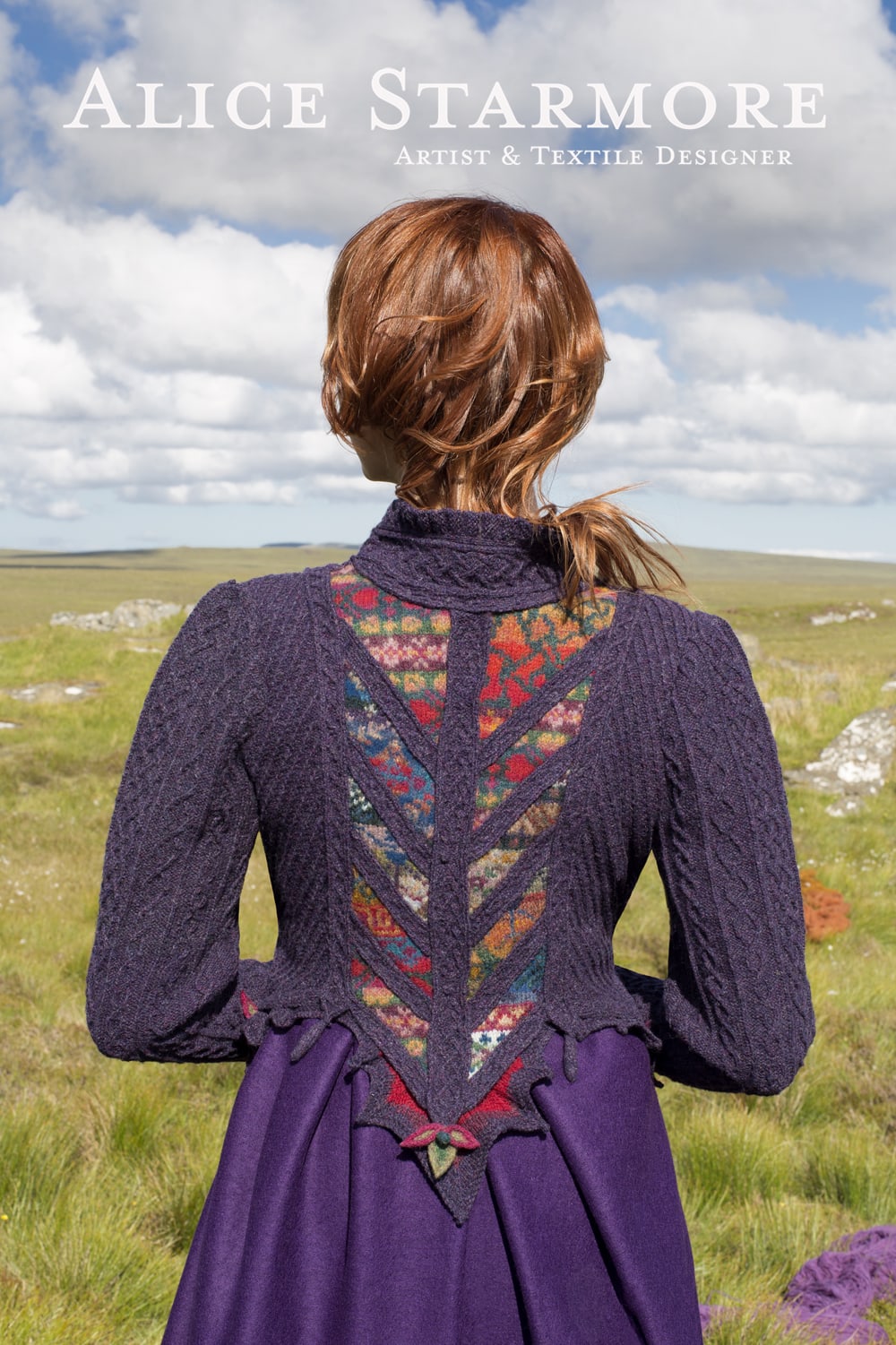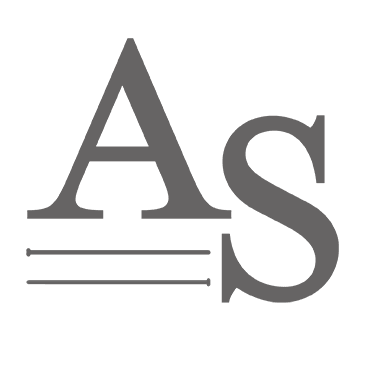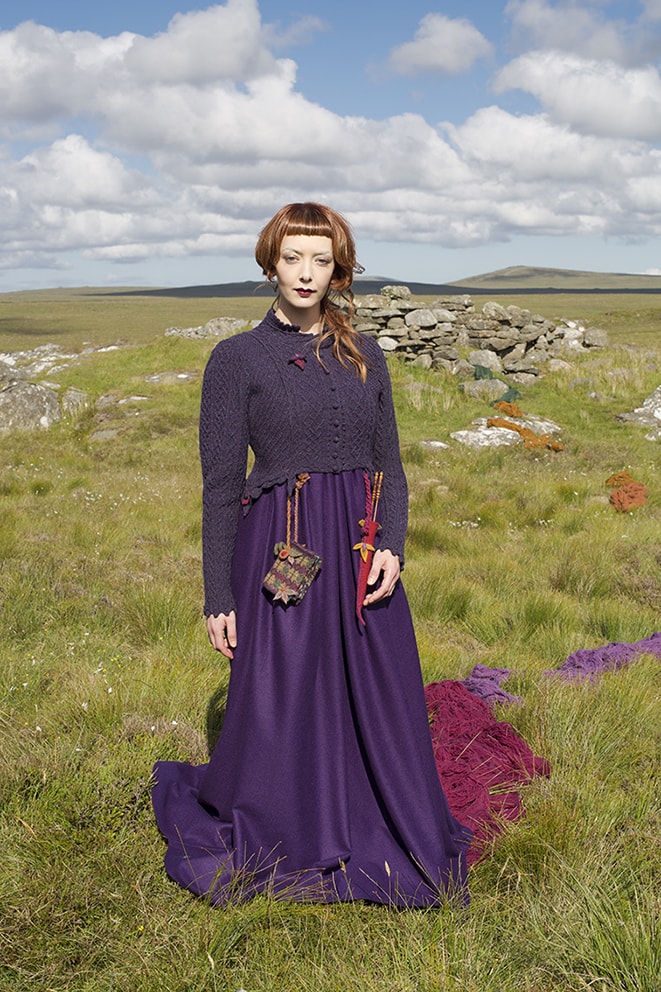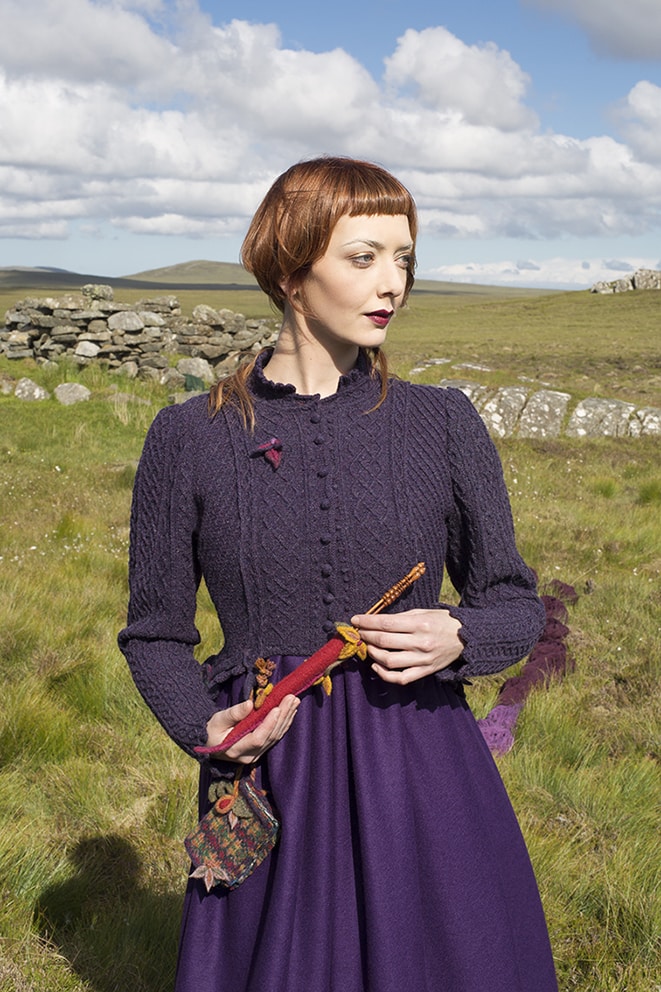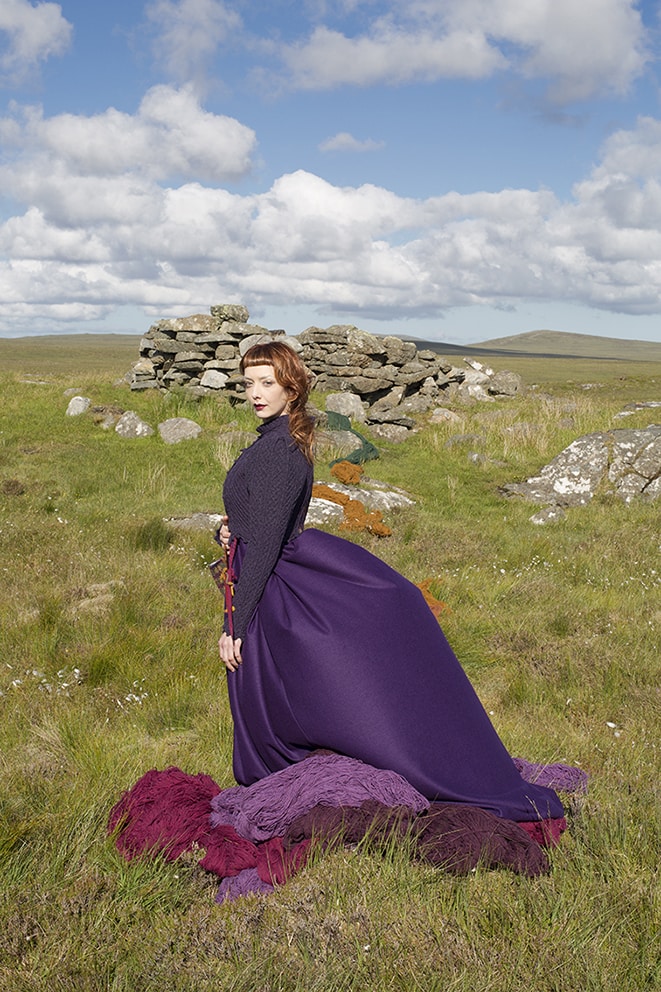 I use colour and texture to enhance mood and character: when this is combined with shape and style for wearable art it means that very singular and precise characteristics can be expressed.
The Cailleach costume was my tribute to all of the women in my family who carried the spark of creativity and appreciated life, nature and beauty in the face of hard work and scant means. They knitted finely textured gansies for their fisher men-folk and they wasted nothing, so I created finely textured patterns for the main body of the costume and based those on our Celtic culture; I then worked inlay using coloured swatches left over from a variety of my commercial designs. Her little book of patterns is also made from felted swatches and her needlecase is made from a felted feather shape. Both costume and accessories feature tiny floral decorative elements, which used up the very last fragments of yarn from the project.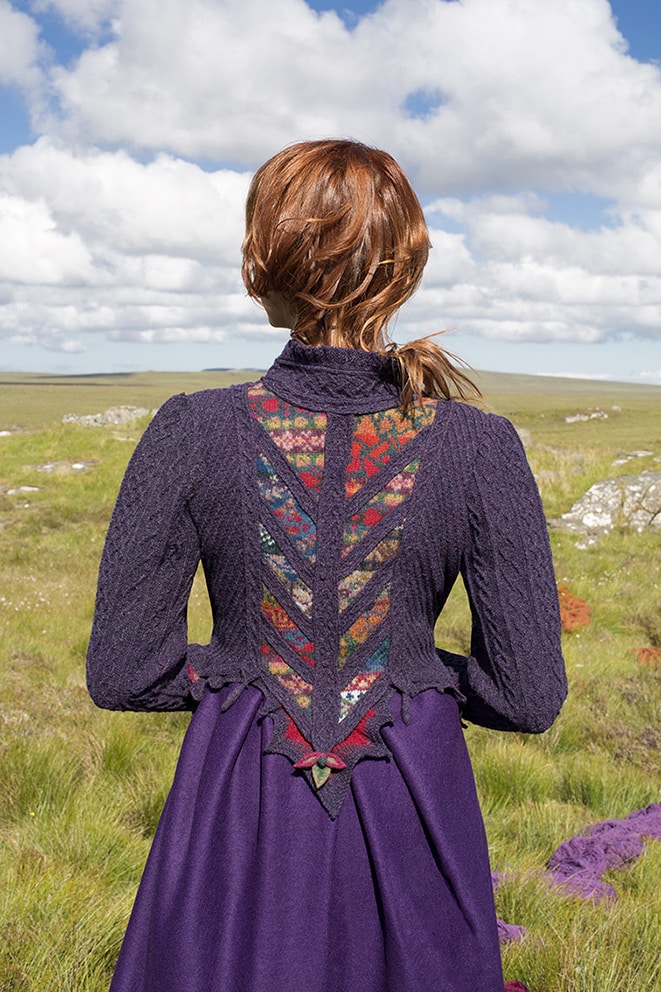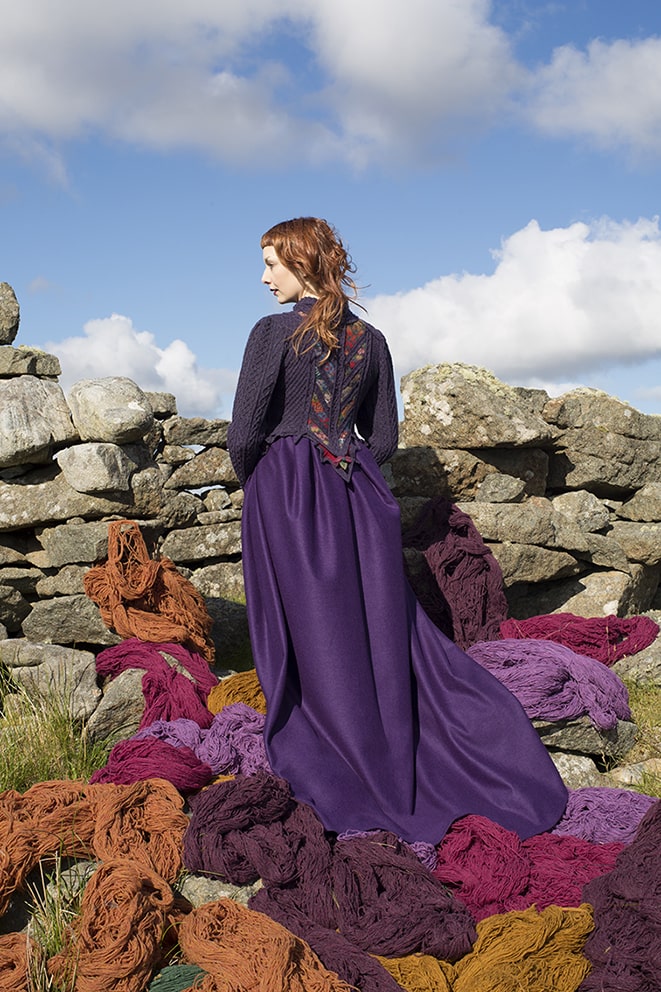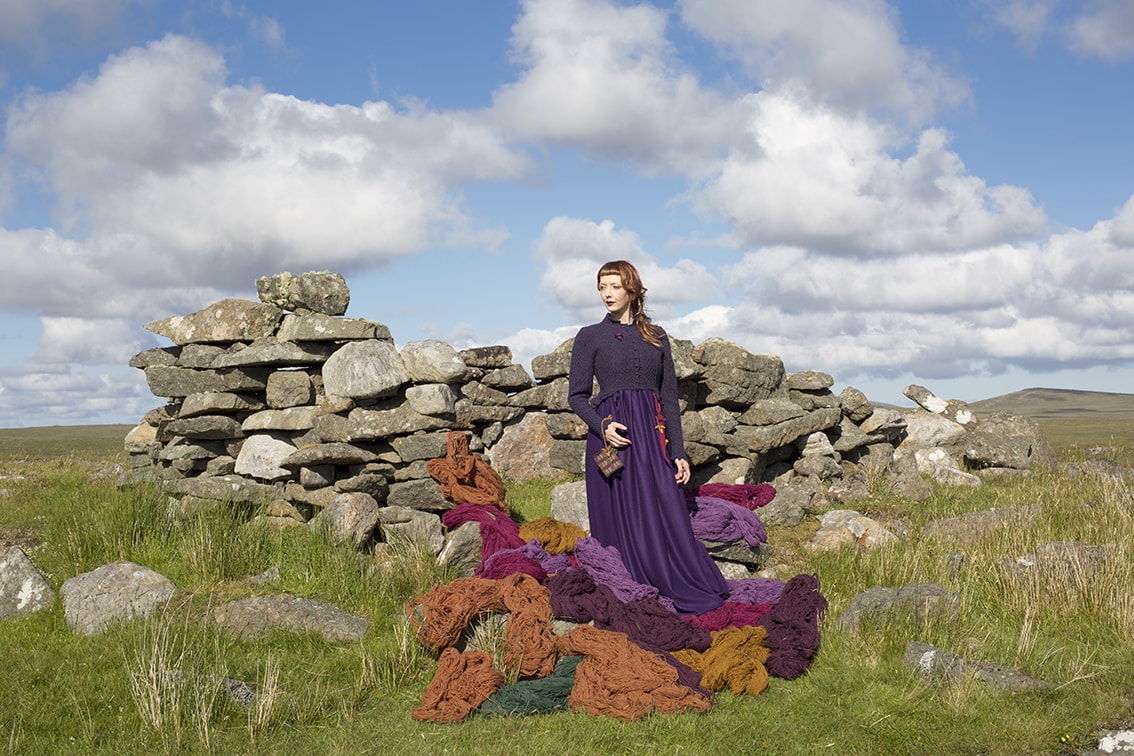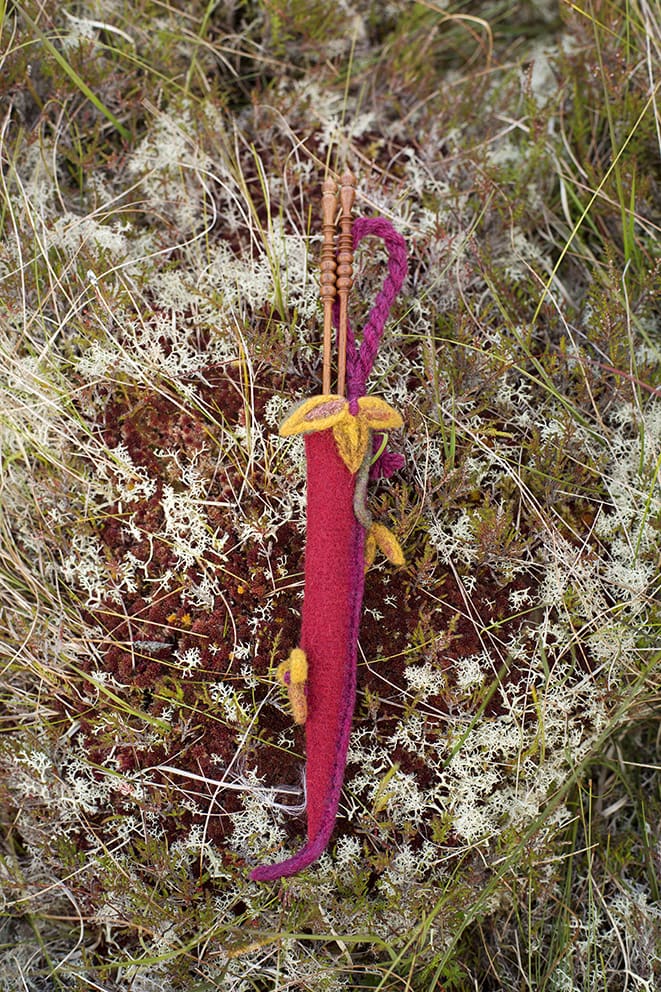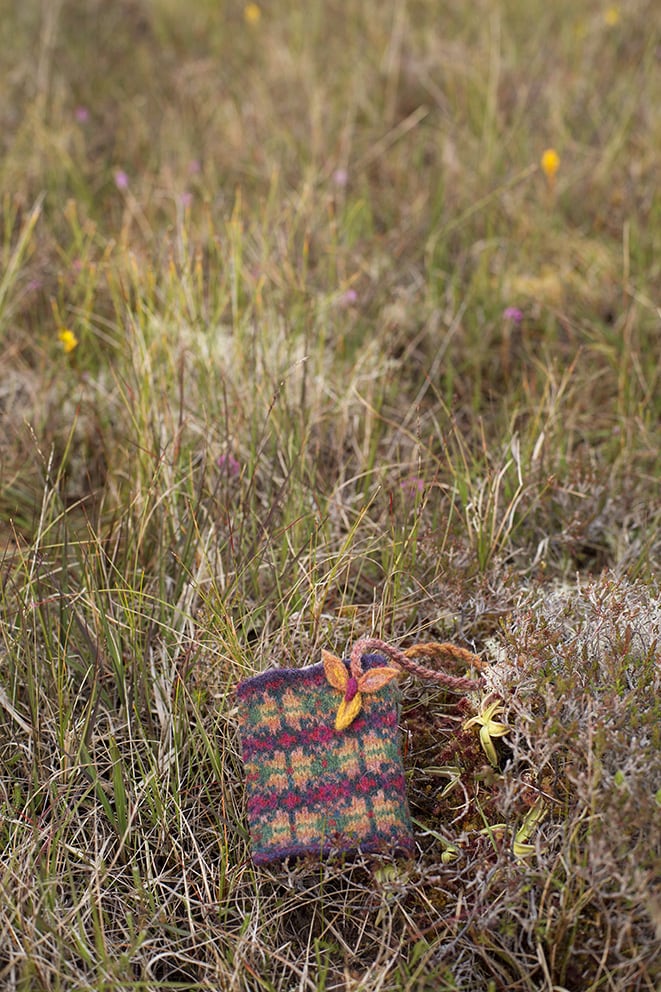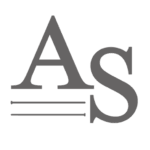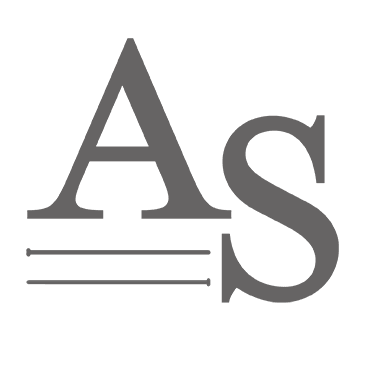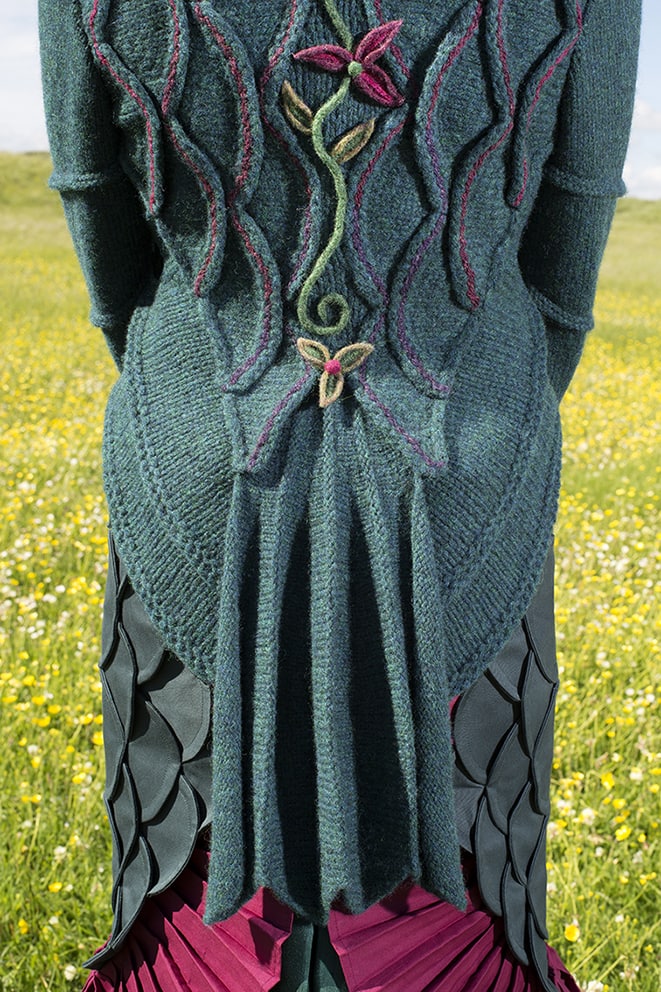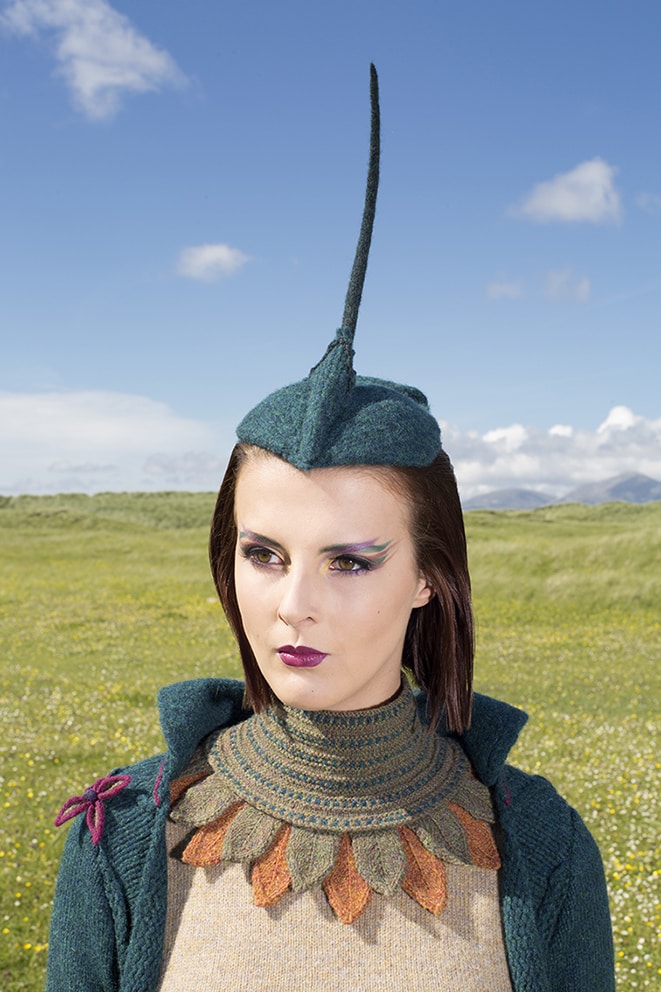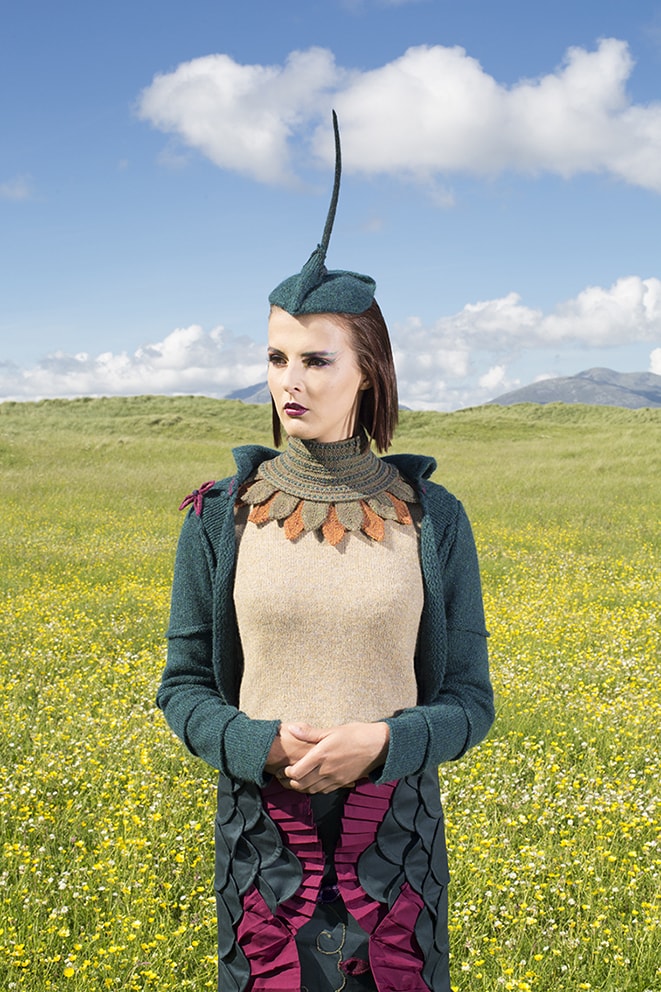 The Lawping is a sleek exotic bird that nests on the flowering machair carpets of the Hebrides in summer. I conveyed its essence, from its extraordinary crest to the highly defined contrasting colours of its body parts, by means of fine smooth stitches, curving coloured shapes and textured accents.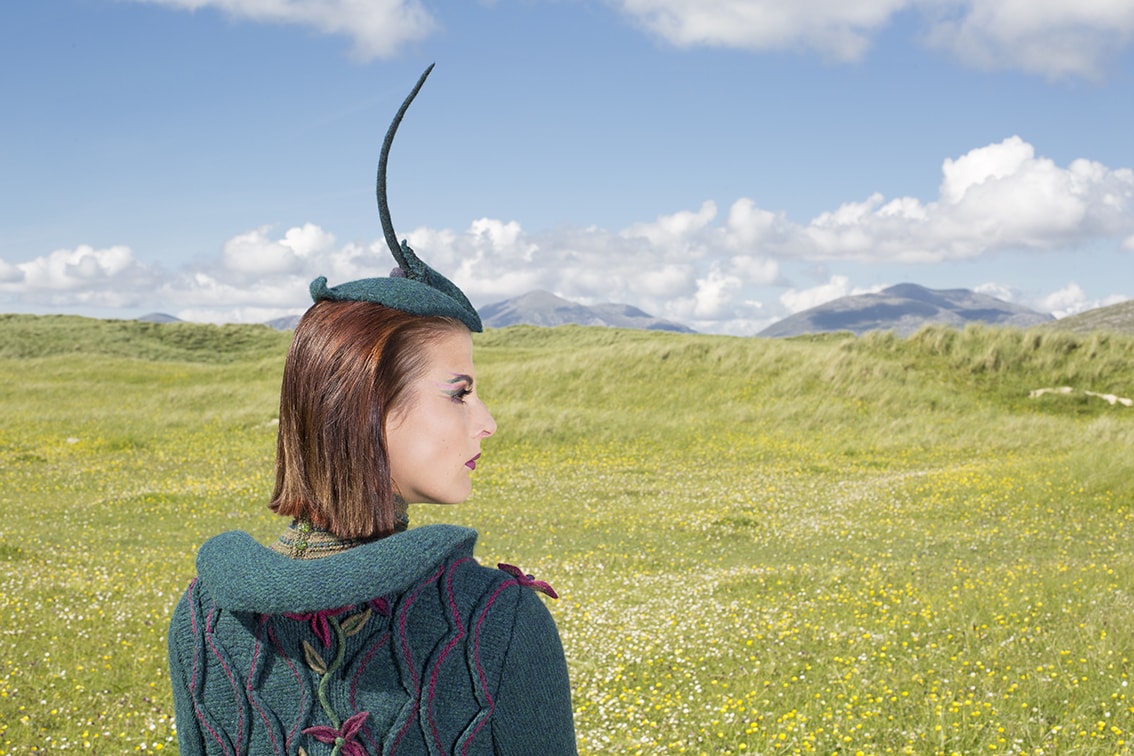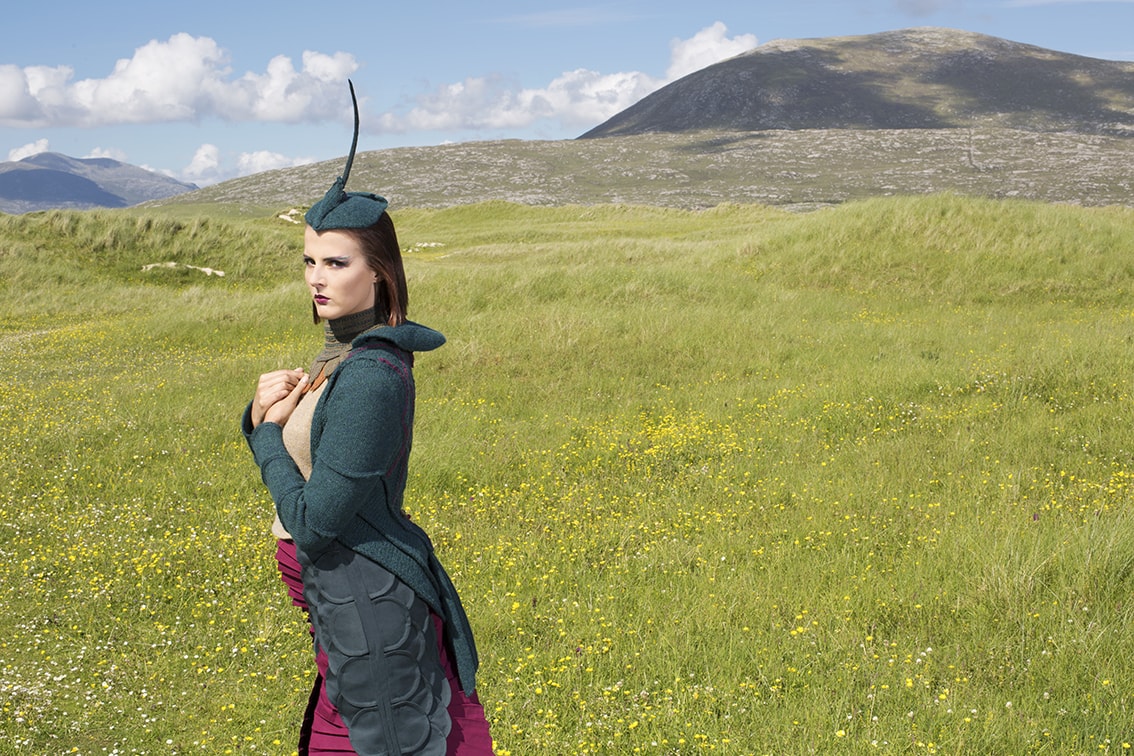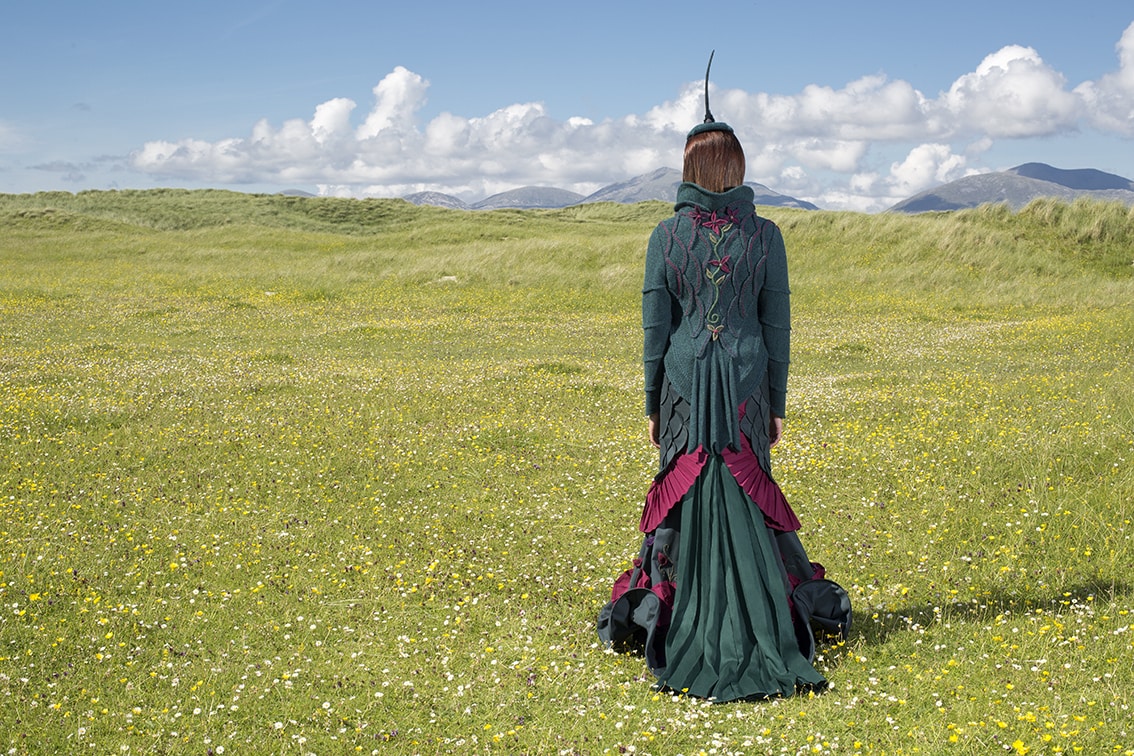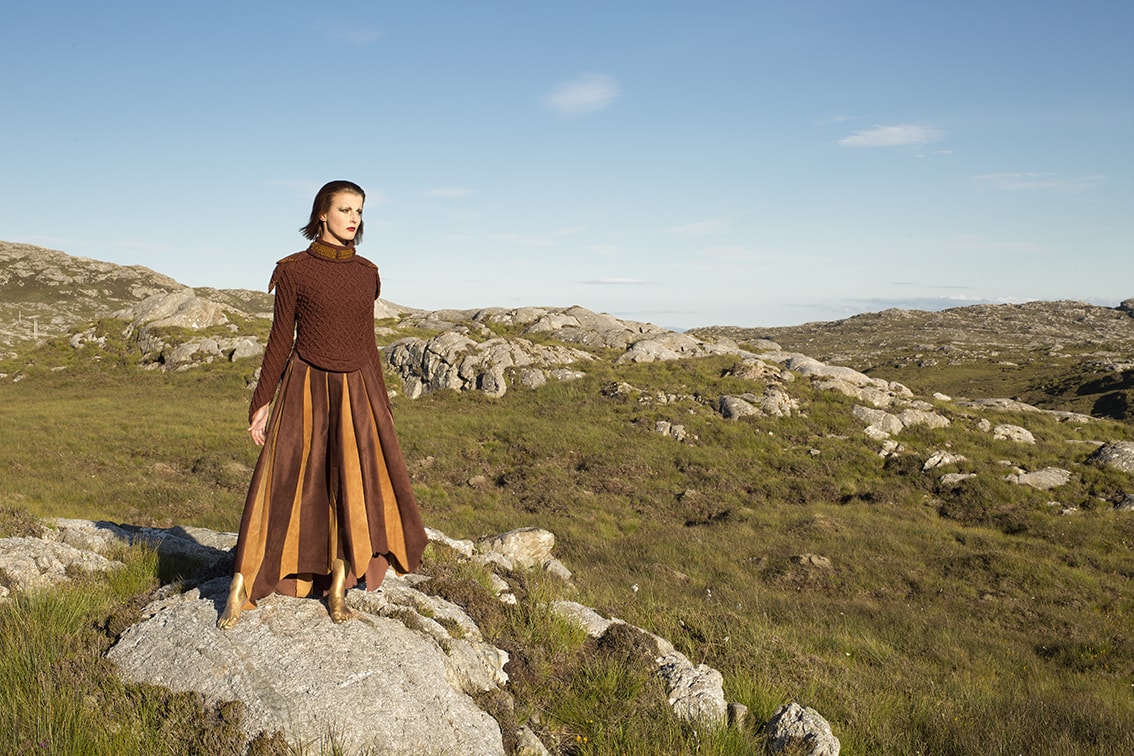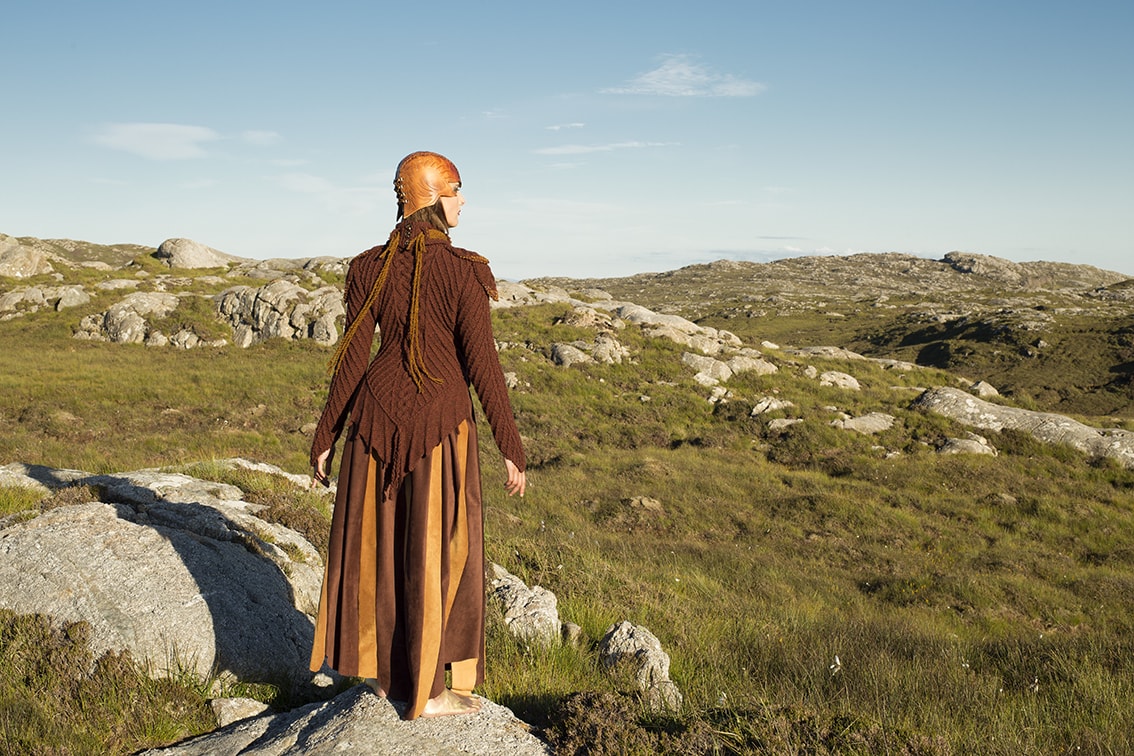 Strength and power are the defining characteristics of the Golden Eagle and so I created textured stitch patterns worked in doubled-up yarn for a bold sense of strength and presence. The colours are from my moorland and birds yarn palette – the rich shade of Tormentil echoes both the bird and its Hebridean habitat, whilst neck braids and touches of embroidery worked in Golden Plover evoke the gold-edged neck feathers that gives the eagle is name.