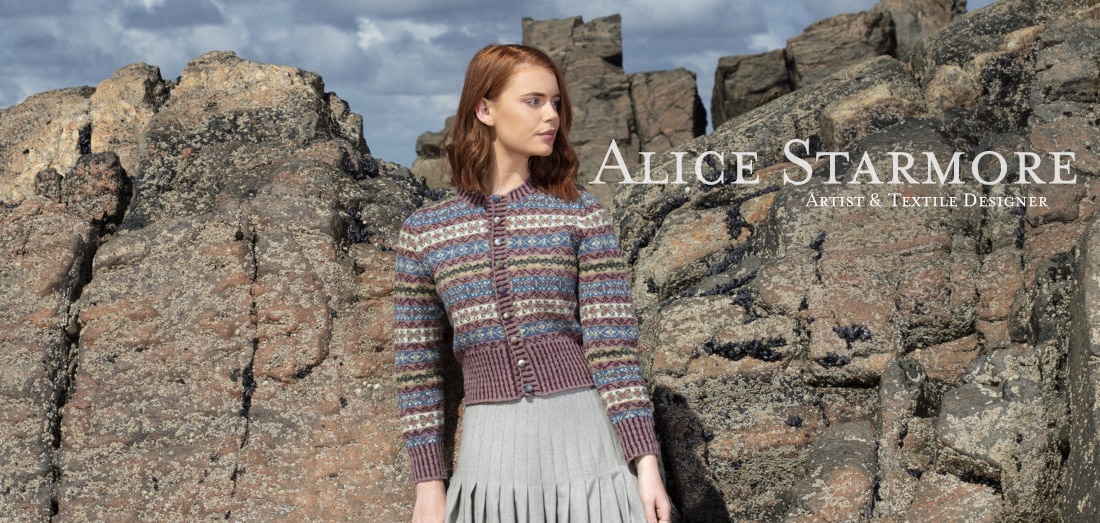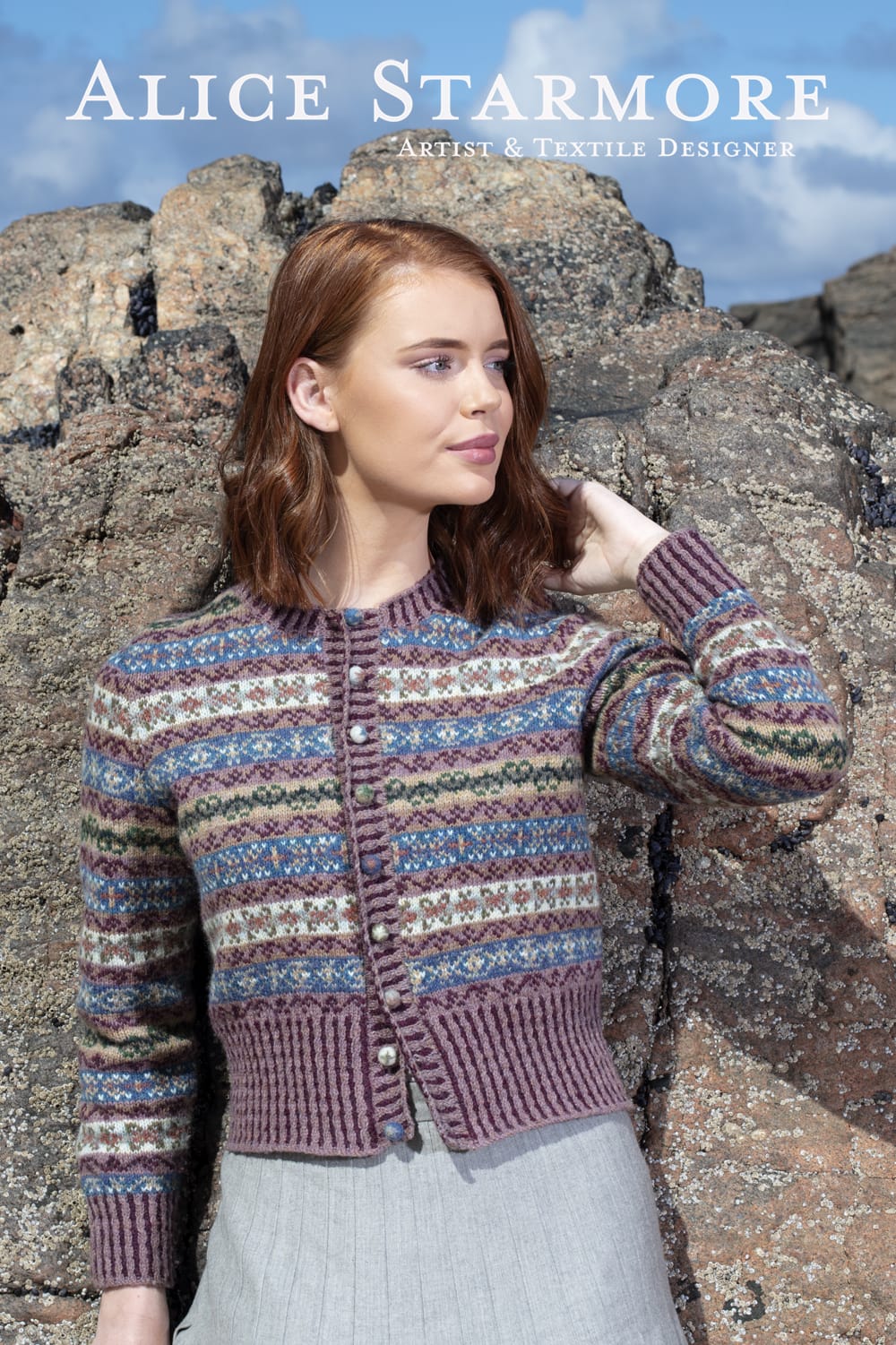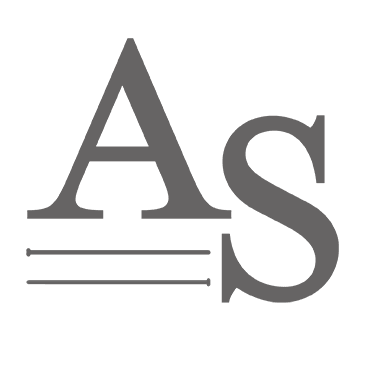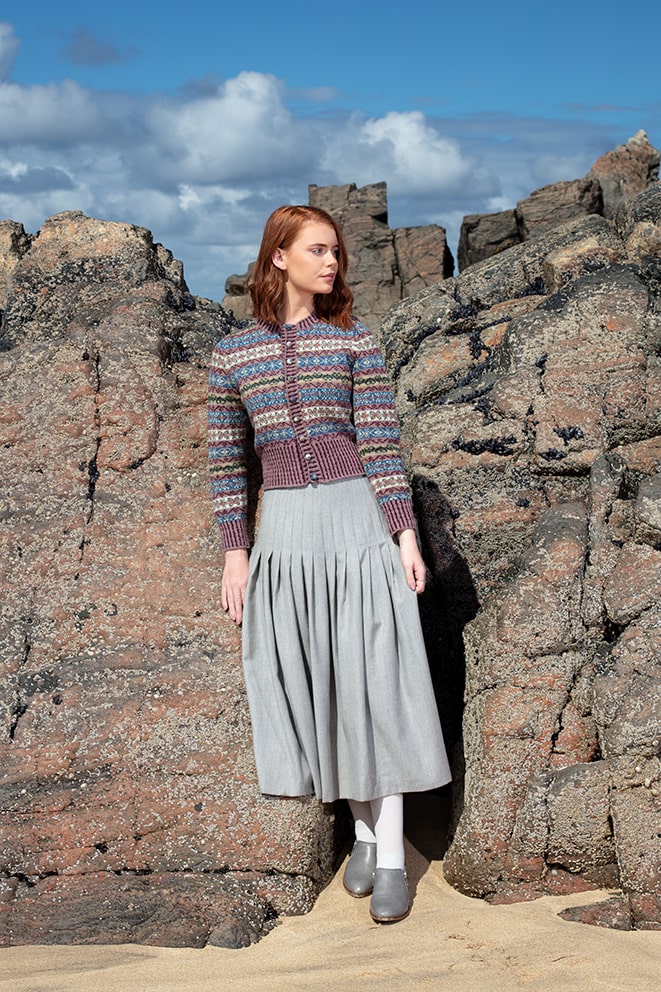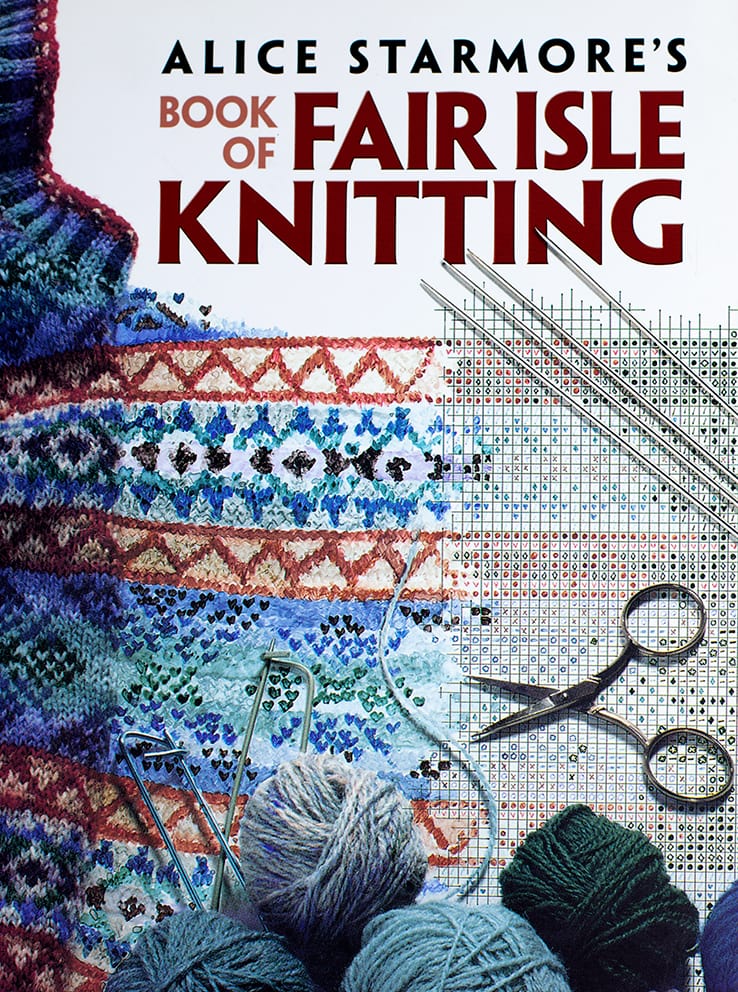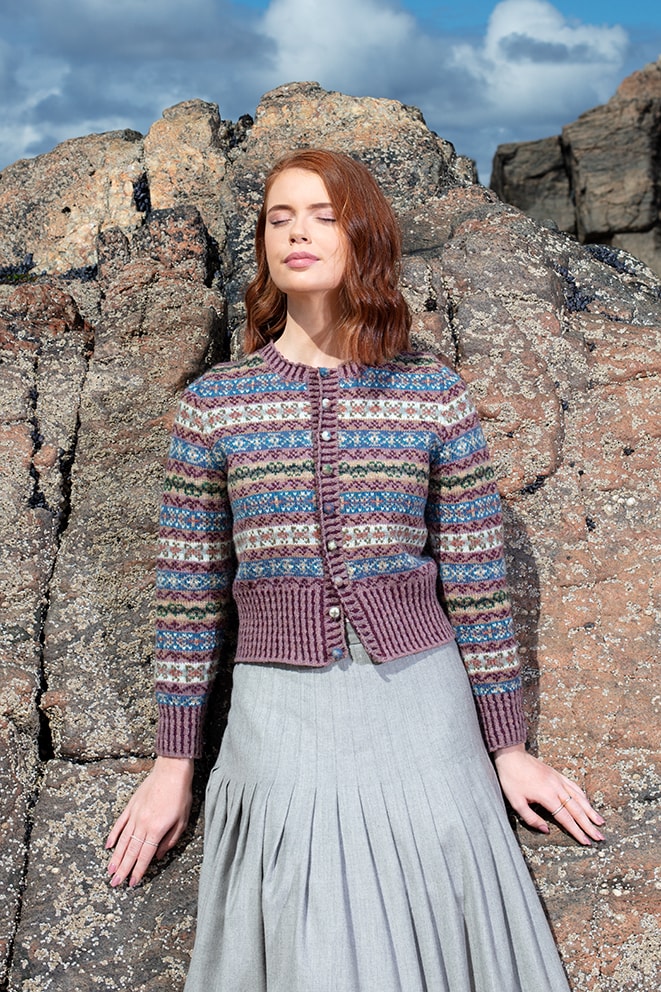 ALICE STARMORE'S BOOK OF FAIR ISLE KNITTING, 1988, Taunton Press,
USA NEW EDITION 2009, Dover Publications, USA
Also published as THE FAIR ISLE KNITTING HANDBOOK, 1990, Blandford Books, UK
This is the book that took an esoteric knitting technique out of Scotland and introduced it to the world. I was asked to write it in 1985 by a US publisher and it took me two years to complete. I finished it in 1987 and the book was published in 1988.
This is an historic book because it marks the very first time that instructions for stranded knitting with steeks appeared in print. I endeavoured to write a complete instruction manual for this old Scots art. I set the scene with a comprehensive exposition of its history, from its beginnings in Fair Isle to its commercialisation in mainland Shetland. Then all the many technicalities were explained and illustrated in full. And finally I proceeded to my ultimate aim – to show, through numerous innovative examples, how the art could be extended in new and exciting directions.
My endeavours were immediately successful and the book caused an explosion of interest – all around the world but particularly in North America. Now, after more than thirty years and over 200,000 copies sold, the book is still in print and is instructing yet another generation of knitters. I am grateful that I was asked to write it and I am pleased that its success has been so enduring.
'Tis guid that sic an auld Scots sang should set the warld a'ringing,
And guid the singer kent it weel, afore she started singing.