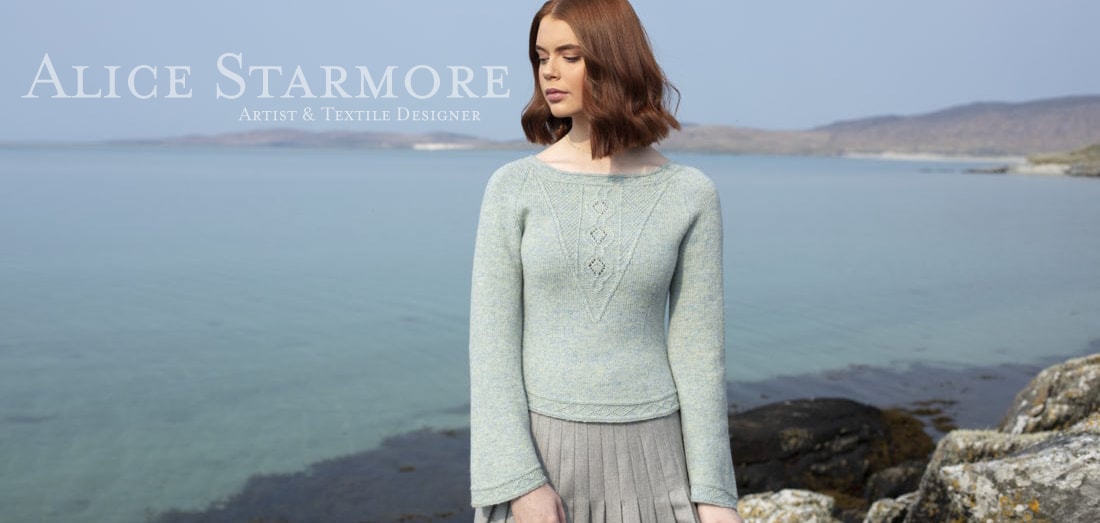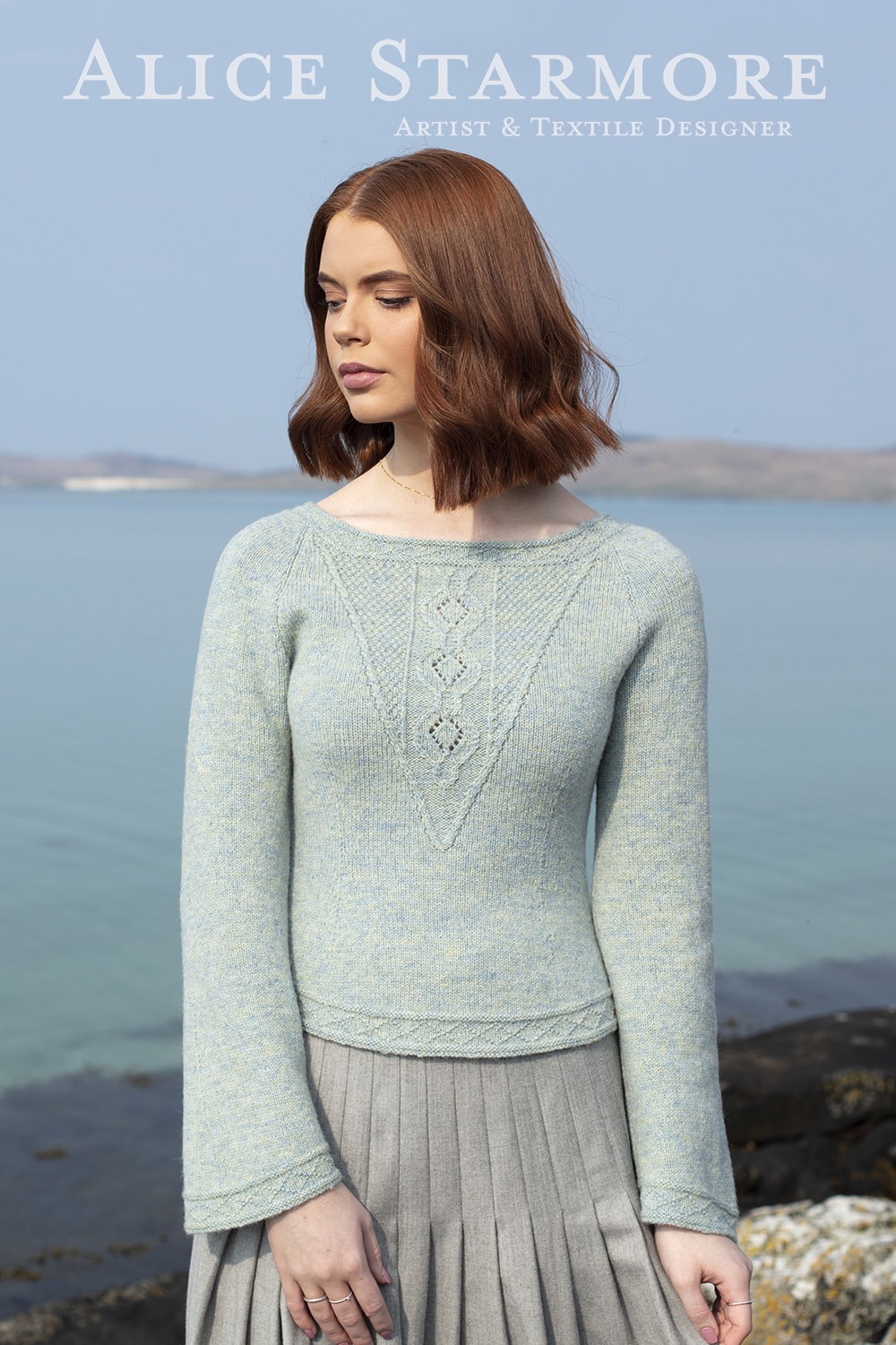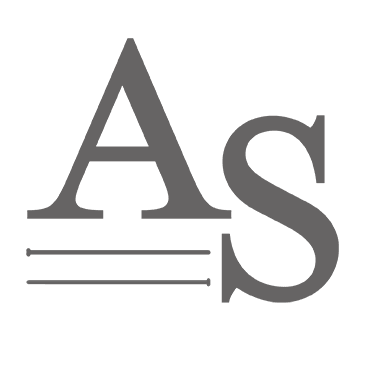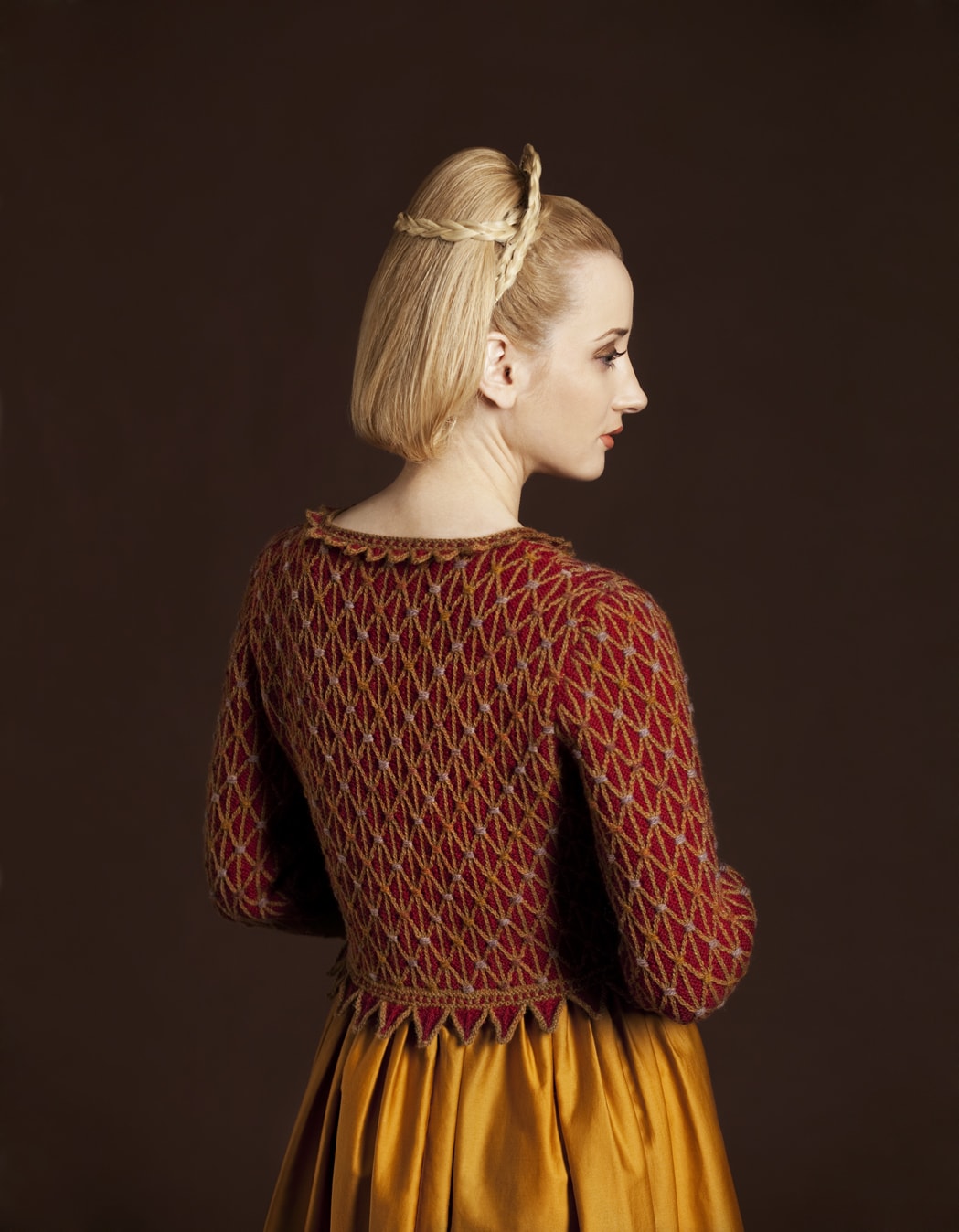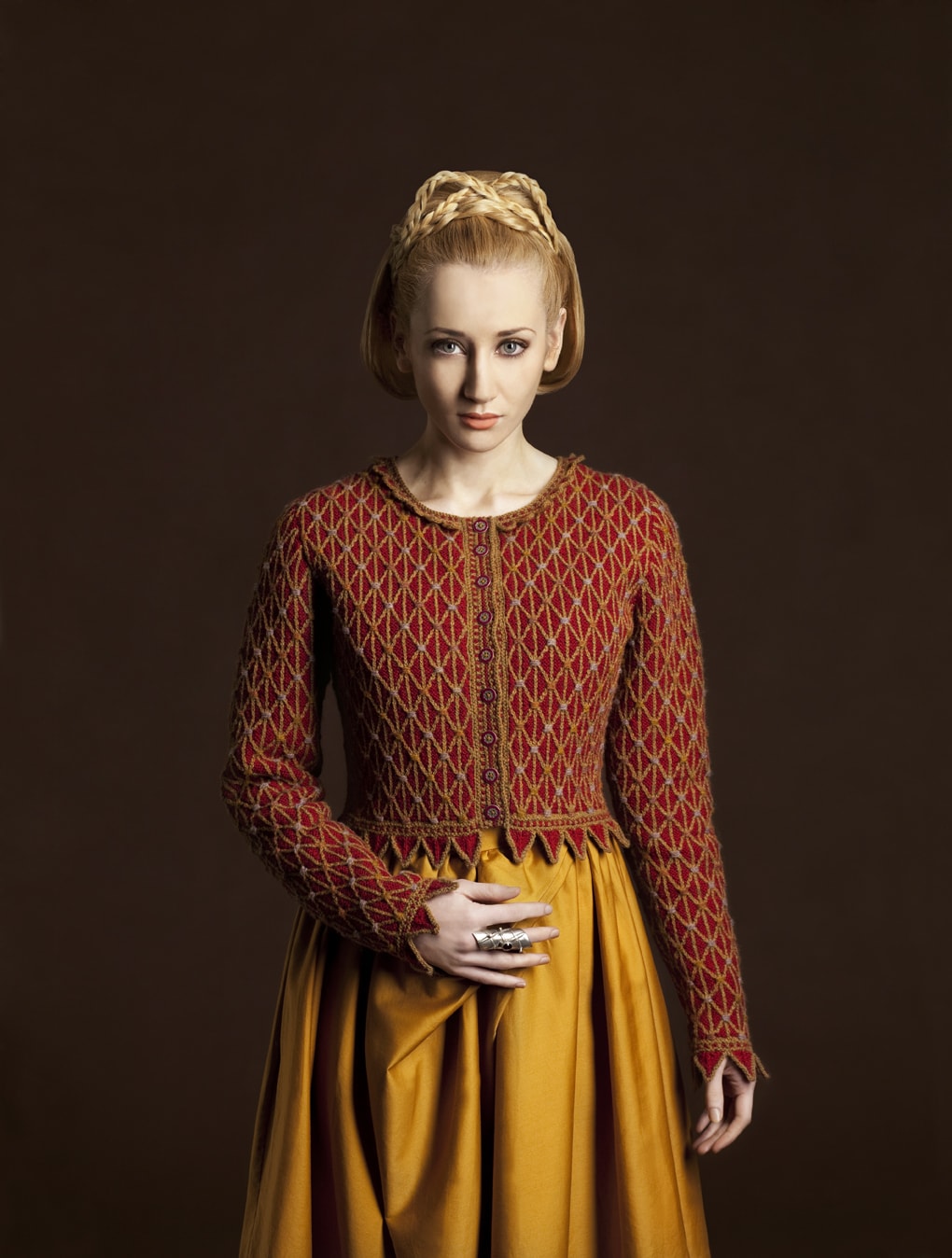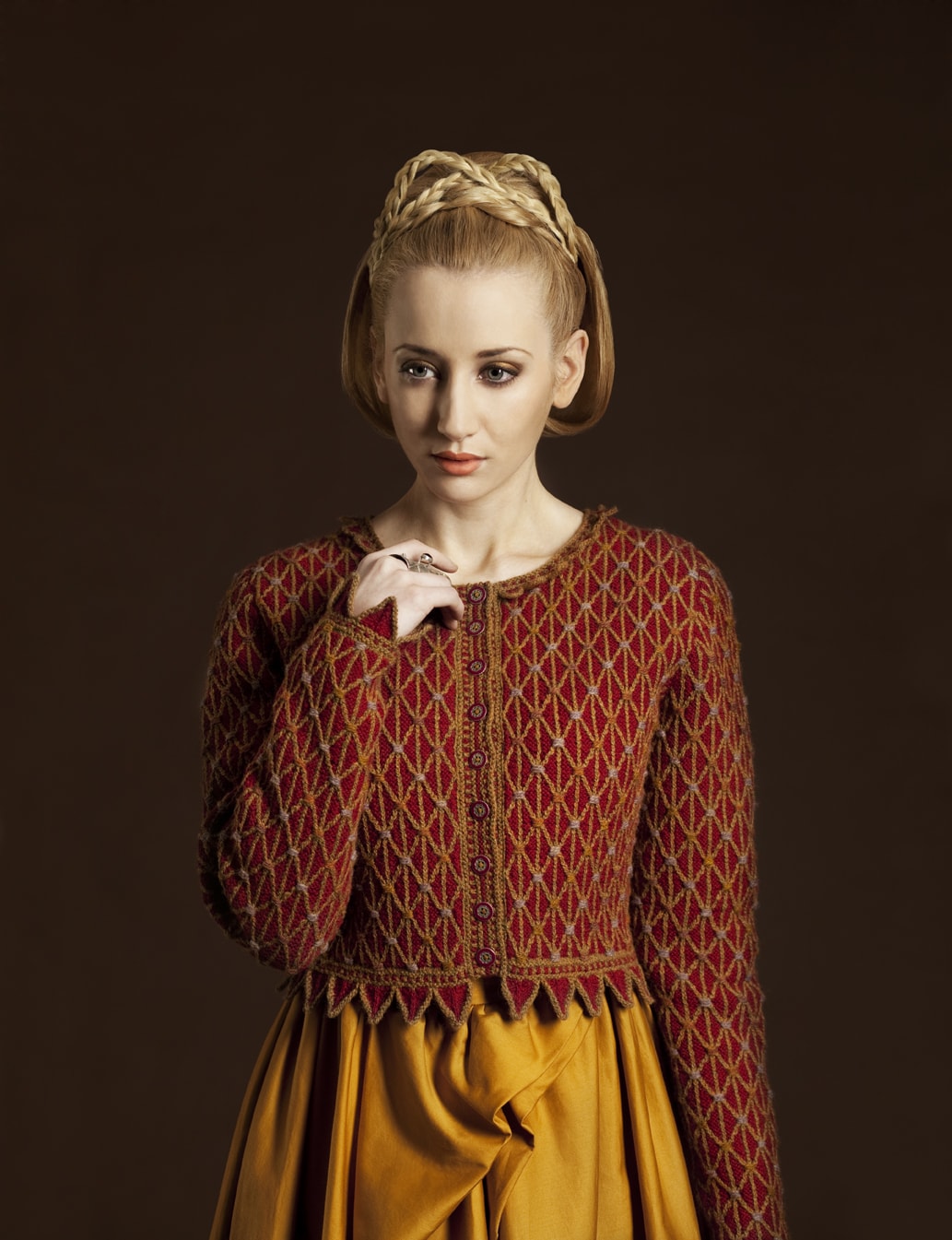 TUDOR ROSES: new and expanded edition, 2013, Calla Editions, USA
Reliquit eciam filias; sed de iis nihil ad nos.
(He also left behind daughters, but they do not concern us.)
Comment on the daughters of Edward IV by Dominic Mancini, an Italian spying for France in 1483
The 2013 edition of Tudor Roses was inspired by this casual dismissal of the daughters of the House of York, one of whom – Elizabeth of York – became the mother of the Tudor dynasty. It prompted me to look in detail at the influential female members and wives of the Tudor family and to discover that, though some of them are indelibly etched in history, others are all but forgotten. I picked a key moment in the lives of fourteen Tudor women and designed a knitted garment that was in keeping with their personality and style, taking inspiration from details in portraits and the fashions of the time. The finished pieces are entirely wearable in the present day, but evoke a sense of the Tudor era and the women who shaped the history of that time period.
You can find the Tudor Roses designs at Virtual Yarns.