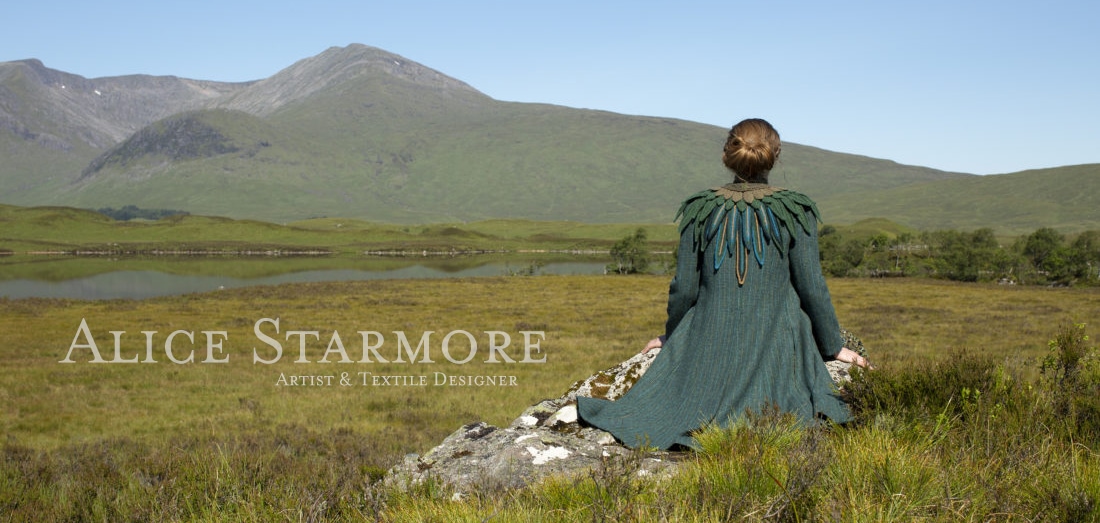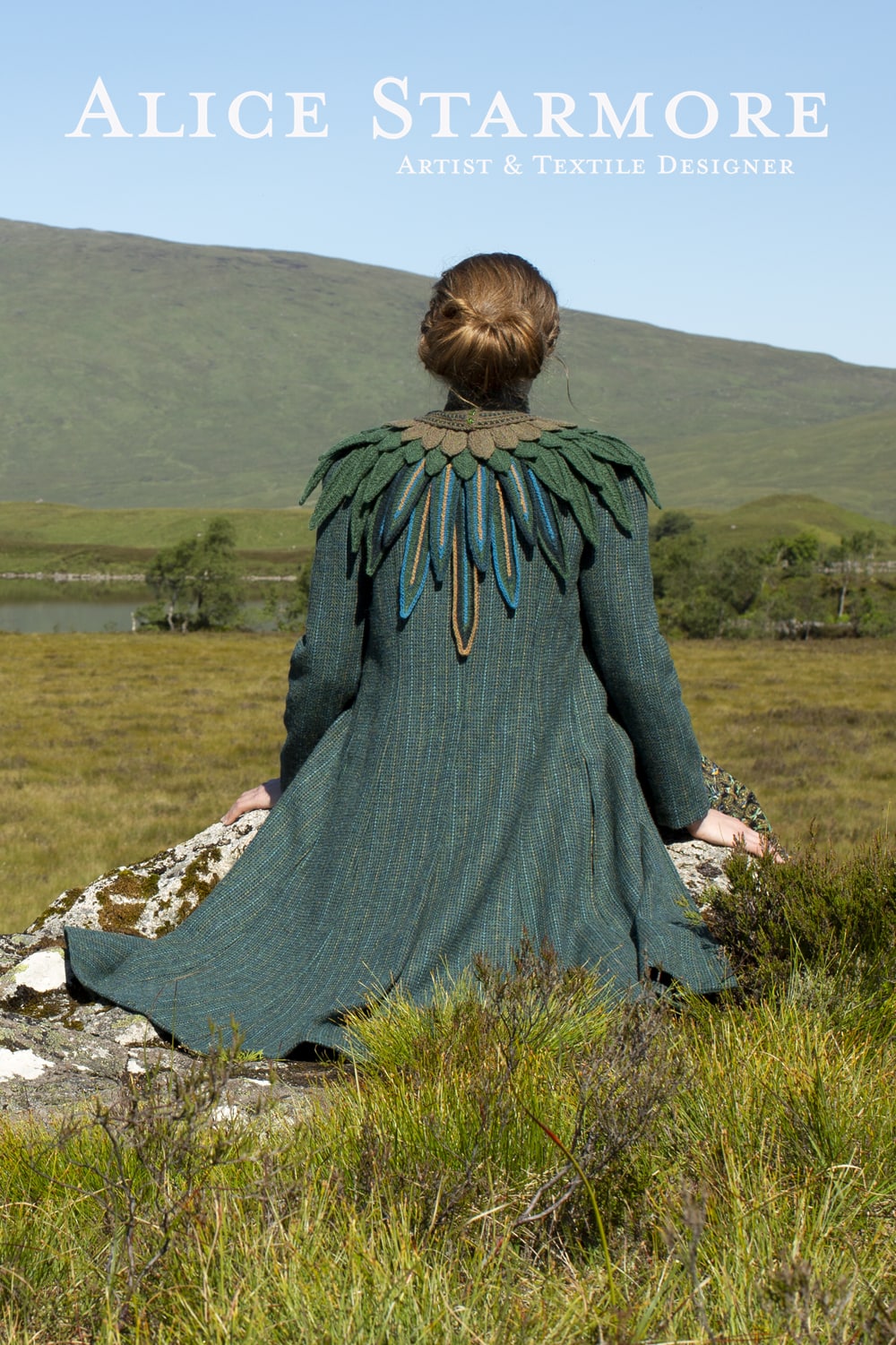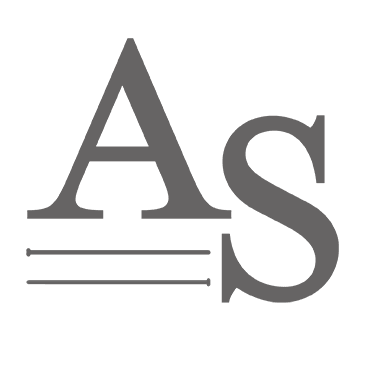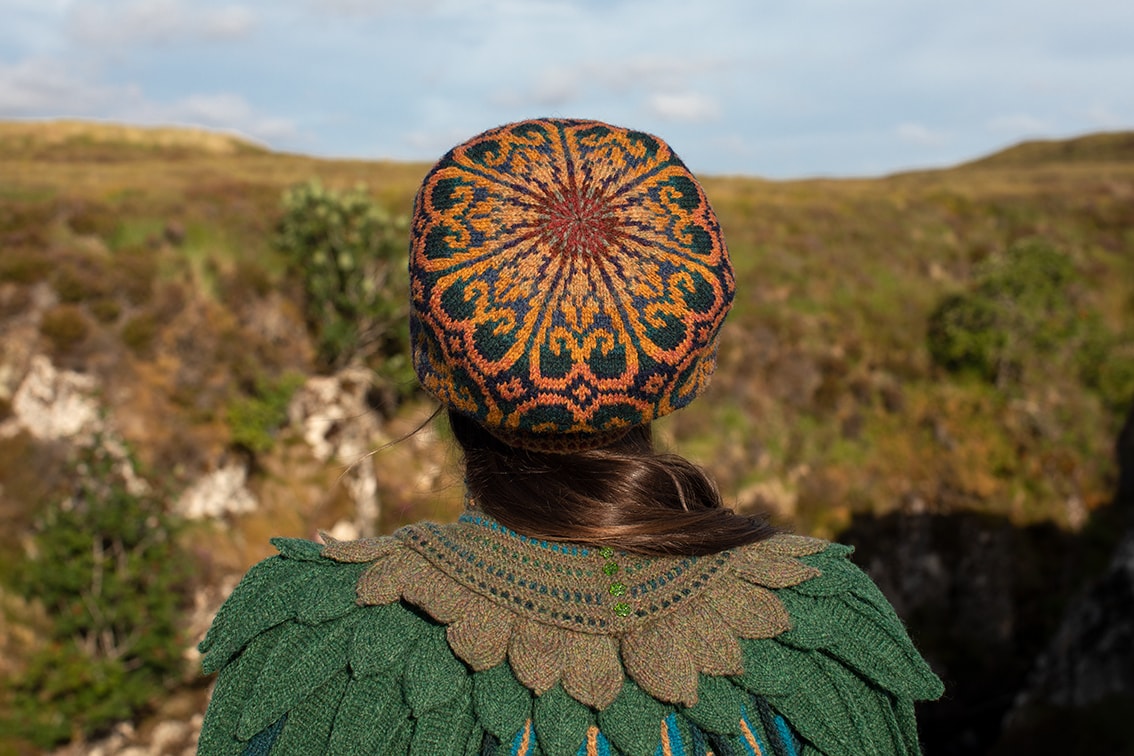 Thanks to 21st century technology, from my home on the Isle of Lewis I can teach globally on a broad spectrum of textile topics.
Knitters often underestimate their own capabilities and think that extraordinary or complex designs are beyond their reach. Video demonstrations bridge that confidence gap. I can now be filmed making all the key aspects of a particular design from start to finish so the knitter will have me virtually working at their side as they knit the design.
My video class kits come with a patterncard containing full instructions along with all of the yarn required for the design, plus access to online video tutorials for the relevant project. Each of these projects provides skill and technique development that will help you to enhance your knitting knowledge.
The Briodag kit includes three classes with over 3 hours of tutorials split into easy-to-find sections. They take you through the making of the scarf, beret and gloves. The scarf introduces you to openwork and short row shaping, while the beret and fingerless gloves provide detailed views and explanations of the intricacies of stranded knitting and shaping in the round. You will learn how to complete each of the items for a perfect finish. This project is suitable for all abilites from beginner onwards.
The Henry VIII Hat Set is an intermediate class focusing on the complex glove cuff of the set. This design follows on from the stranded skills learnt during the Briodag Class, teaching you how to pick up perfectly, a skill which is invaluable for larger garments such as cardigans.
The Lapwing Collar is a step-by step class suitable for all abilities from beginner onwards. It provides an excellent and in-depth look at complex construction and shaping, and manipulating knitted pieces.
The Sulaire Shawl is an ideal introduction to openwork; the classes take you through the making of an openwork motif from start to finish.
The Cluaran Shawl builds on the techniques learned while making the Sulaire, further developing your openwork skills with a more complex motif and edging.
The Staran Pullover is an exercise in textured pattern setting and cabling. This is suitable for anyone with basic knitting skills who can knit, purl, cast on and cast off, and who wants to progress to a textured project.