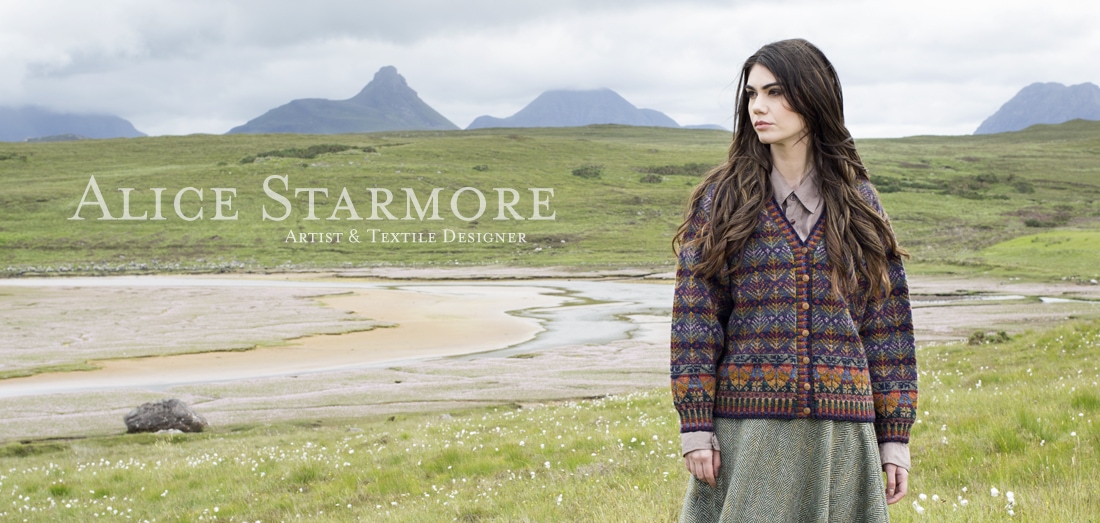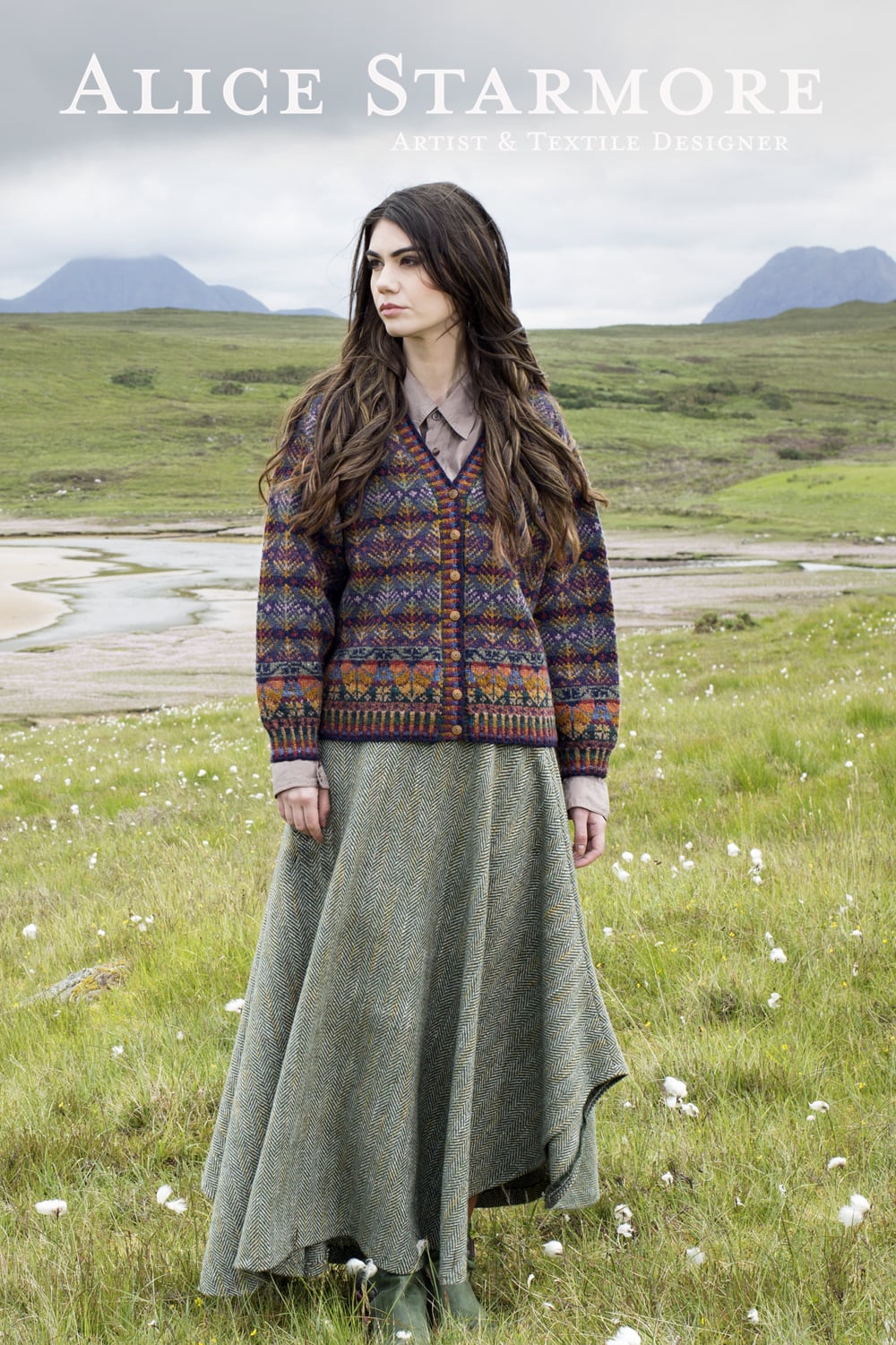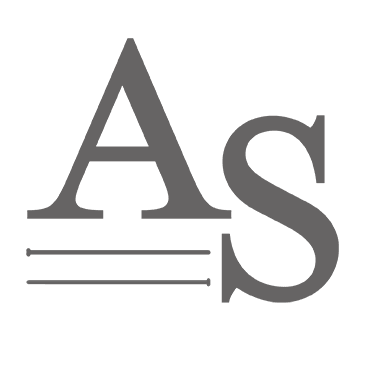 I have provided classes, designs and interviews for a wide variety of publications including Vogue Knitting, Threads and Piecework (USA); Rowan Journal and The Knitter (England); The Scots Magazine (Scotland), and Keito Dama, (Japan).
Vogue Knitting (USA) published my Thoroughbred Vest design in their Fall 1989 issue. I wrote the instructions for this design to be made in the round with steeks. Up until then, the only designs written in this way were those published in my books, and so Vogue Knitting asked me to write an accompanying article called The Steek Technique so their readers could understand what a steek was.
In 1992 I published my Oregon cardigan, and vest designs, which were inspired by a drive through the great, green forests along the Mackenzie River. When I designed my Hebridean yarn range in 2000 I thought it would be interesting to rework the Oregon designs in the colours of the Hebridean moor. I called the resulting design Oregon Autumn and it became one of my most popular stranded designs of all time. It was published in Vogue Knitting in 2006, by which time the Steek needed no explanation as it had become almost as familiar a part of the knitters' lexicon as k2tog.
Many of these designs are now available as patterncard kits from Virtual Yarns.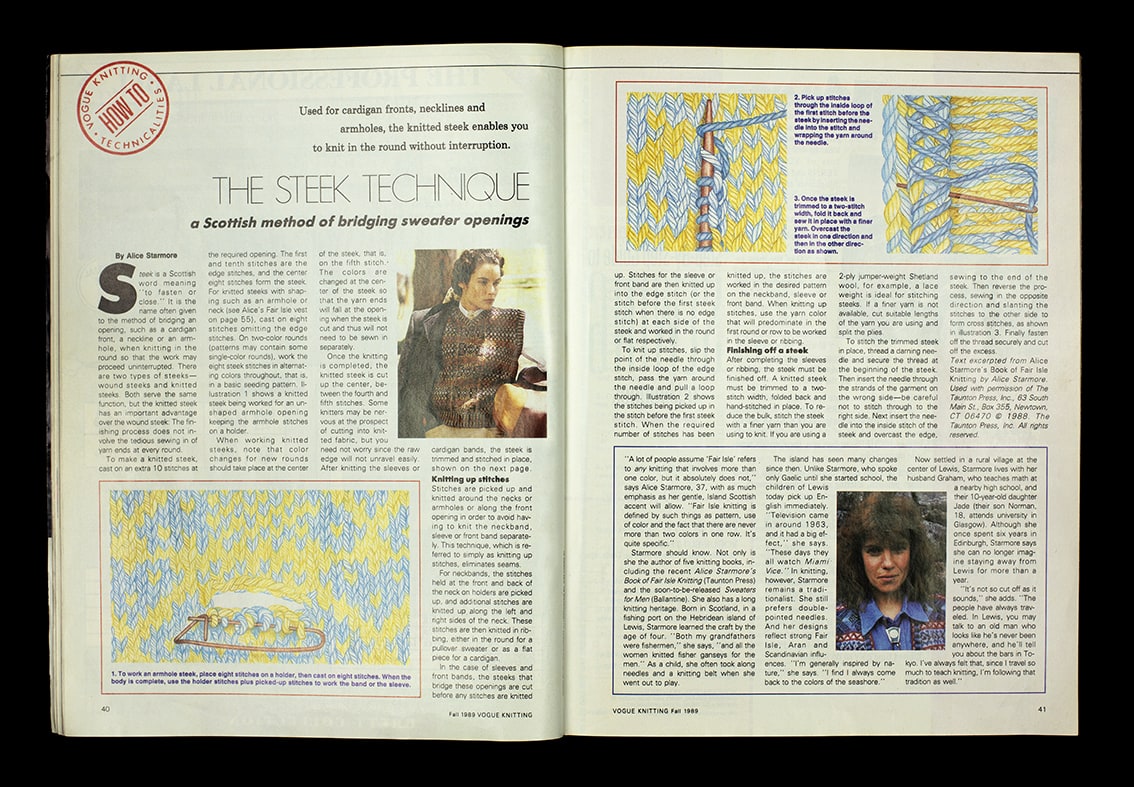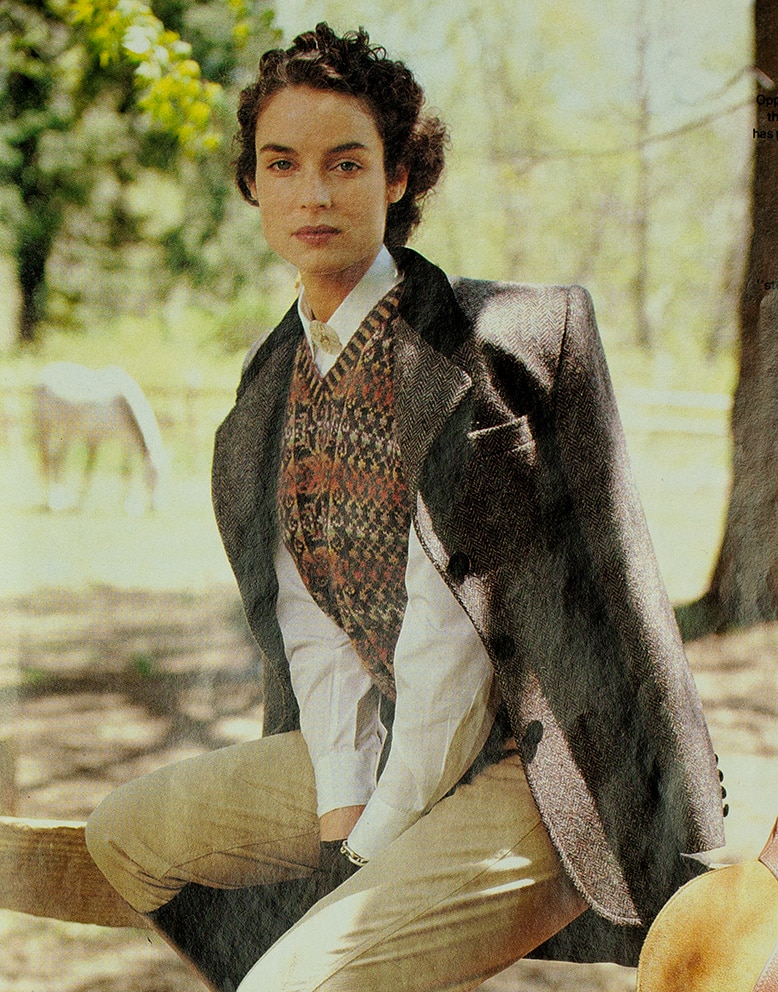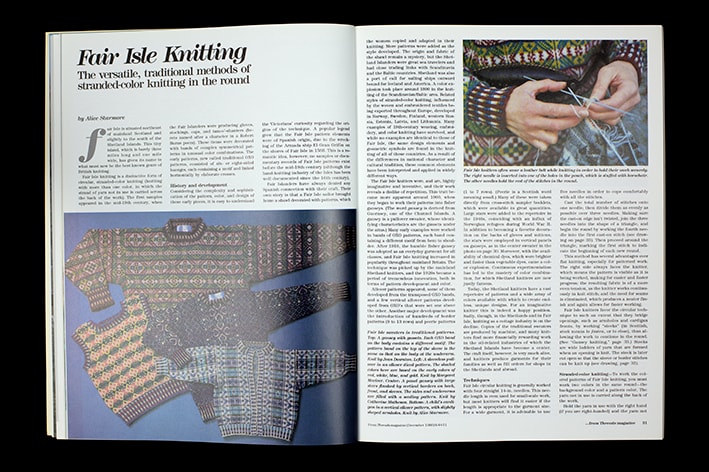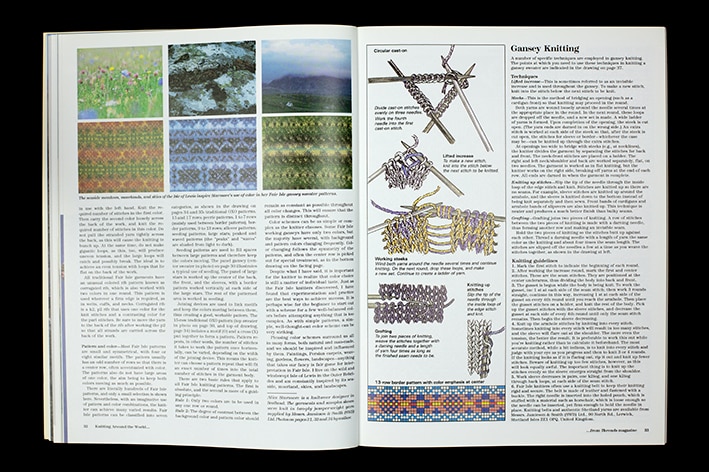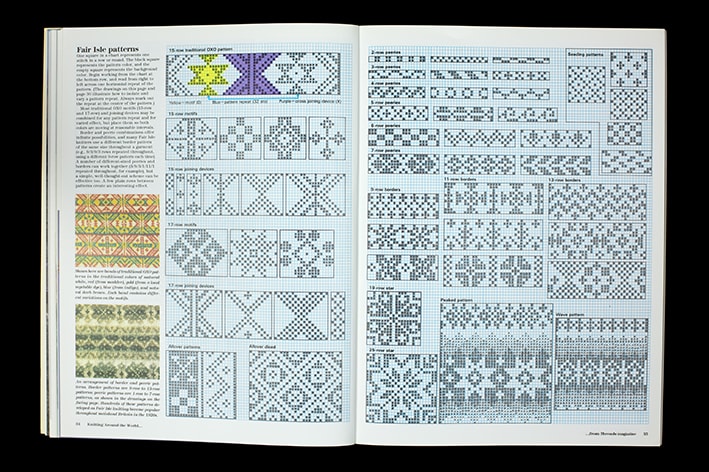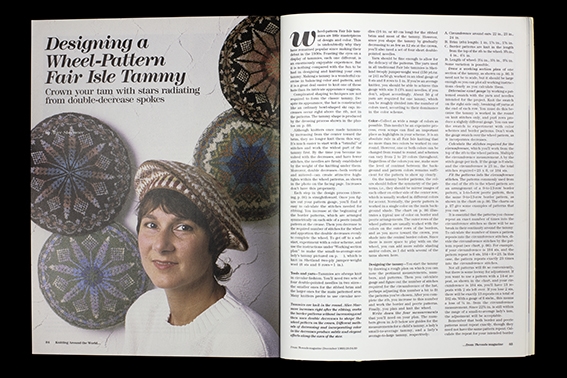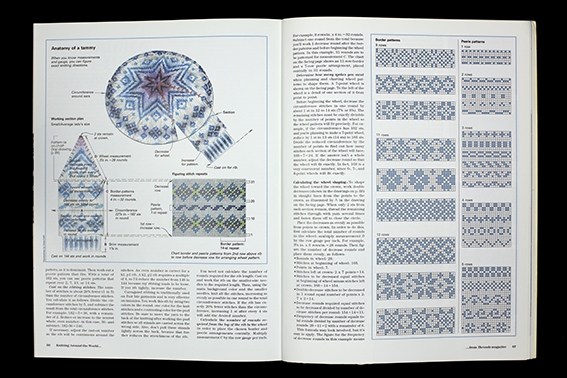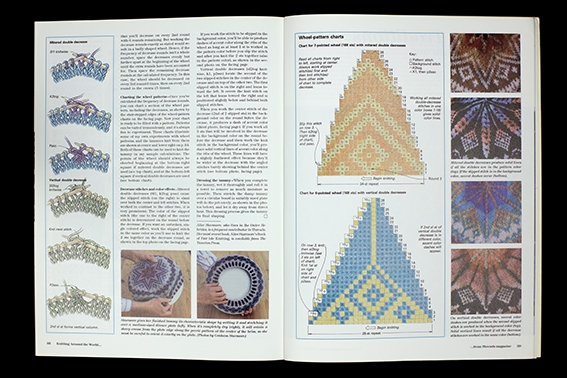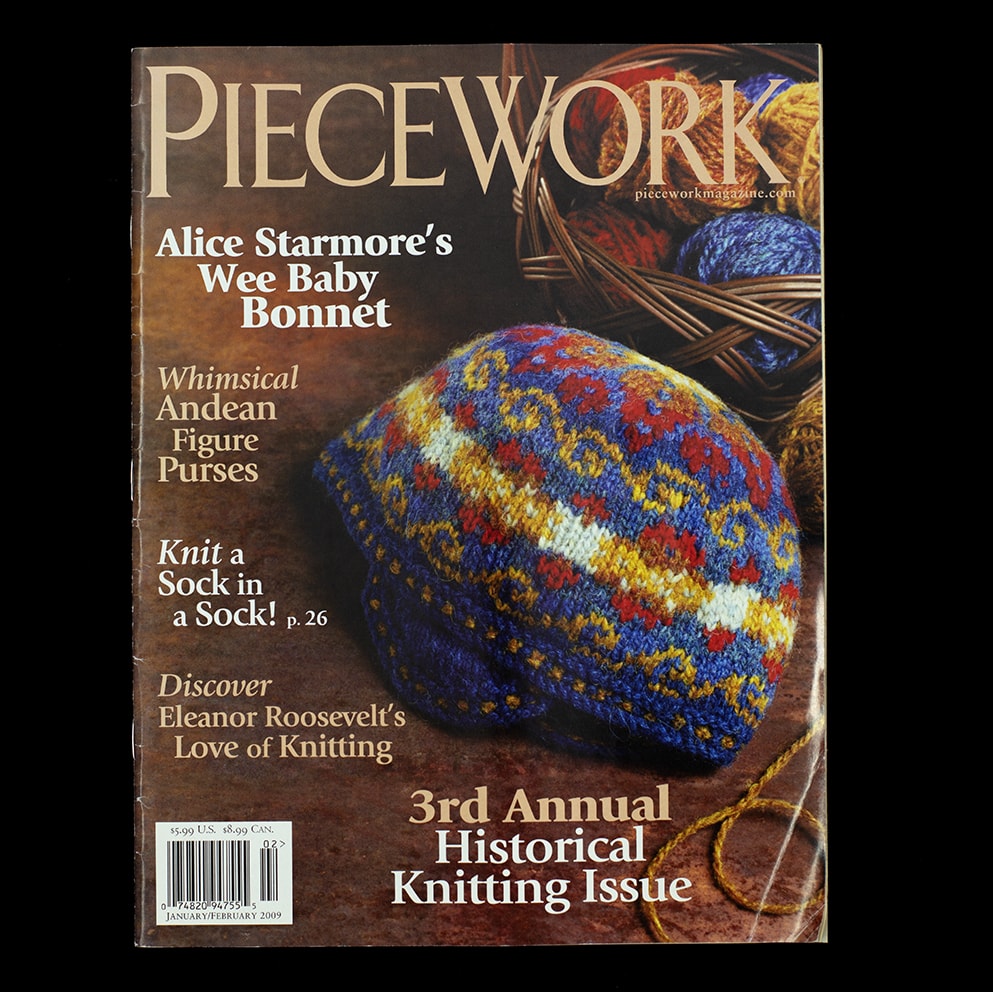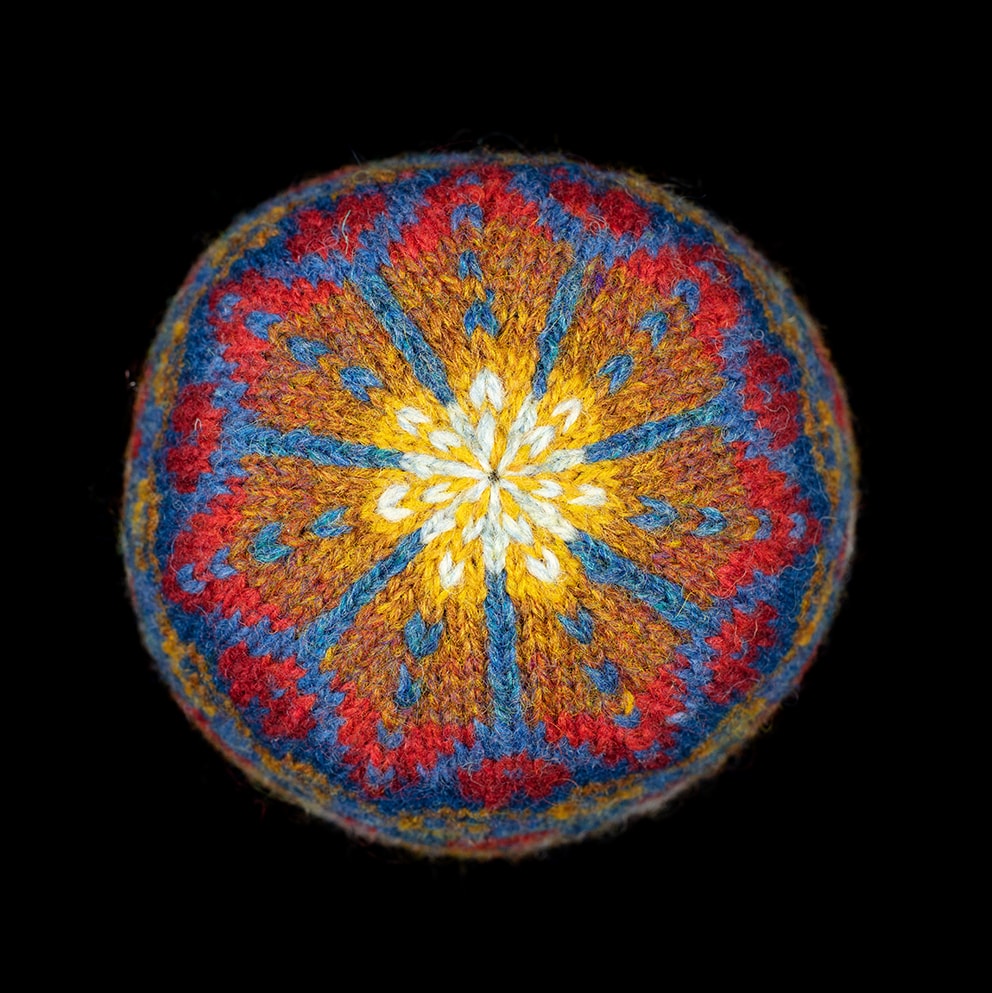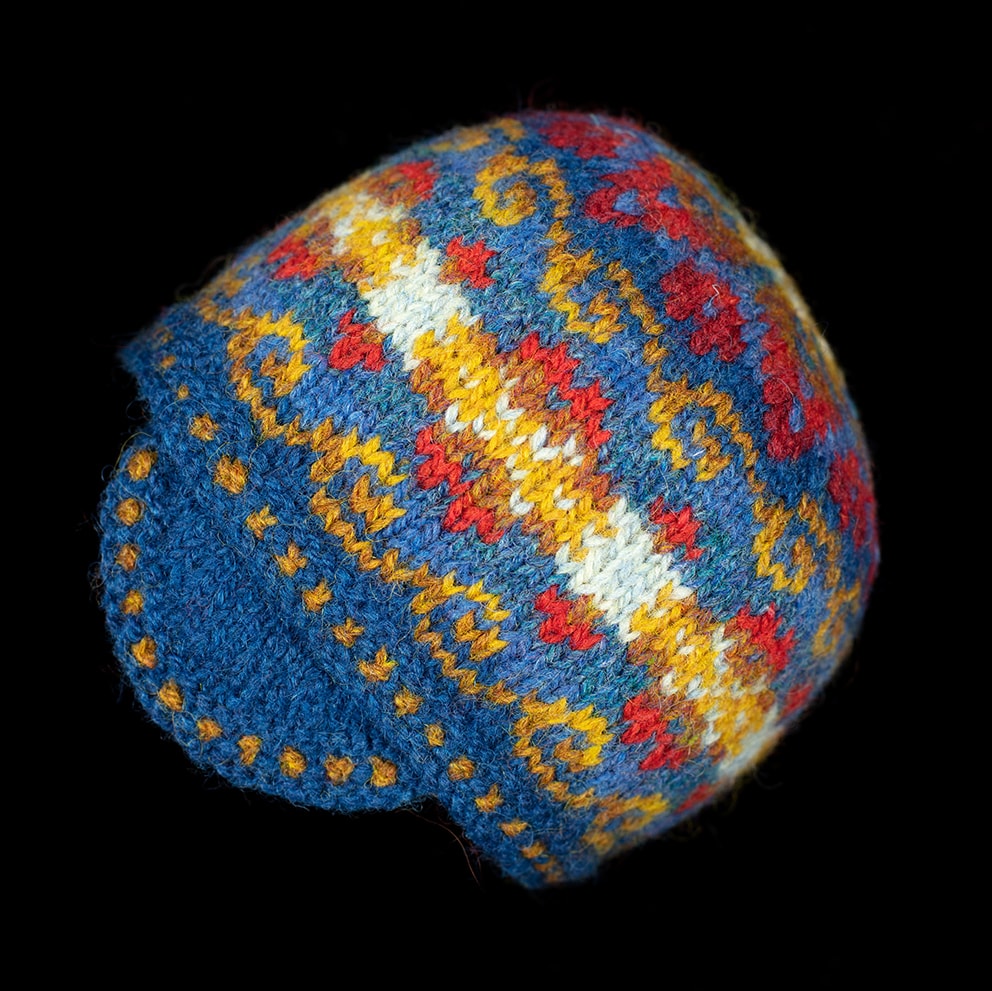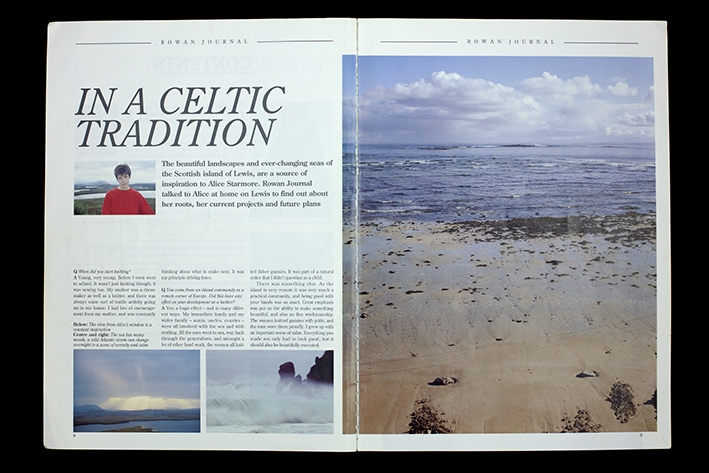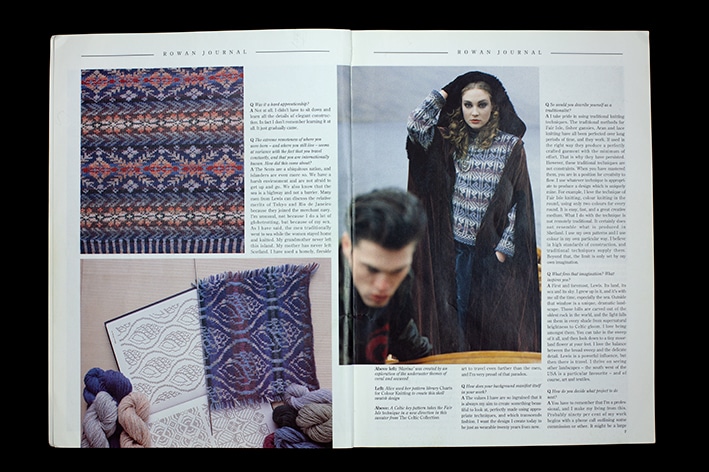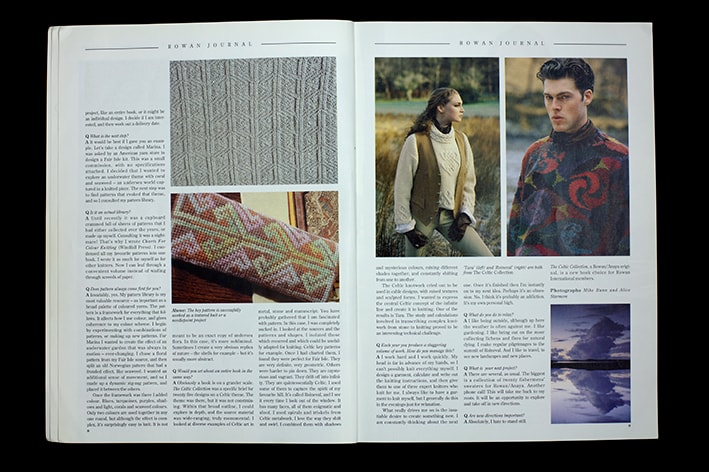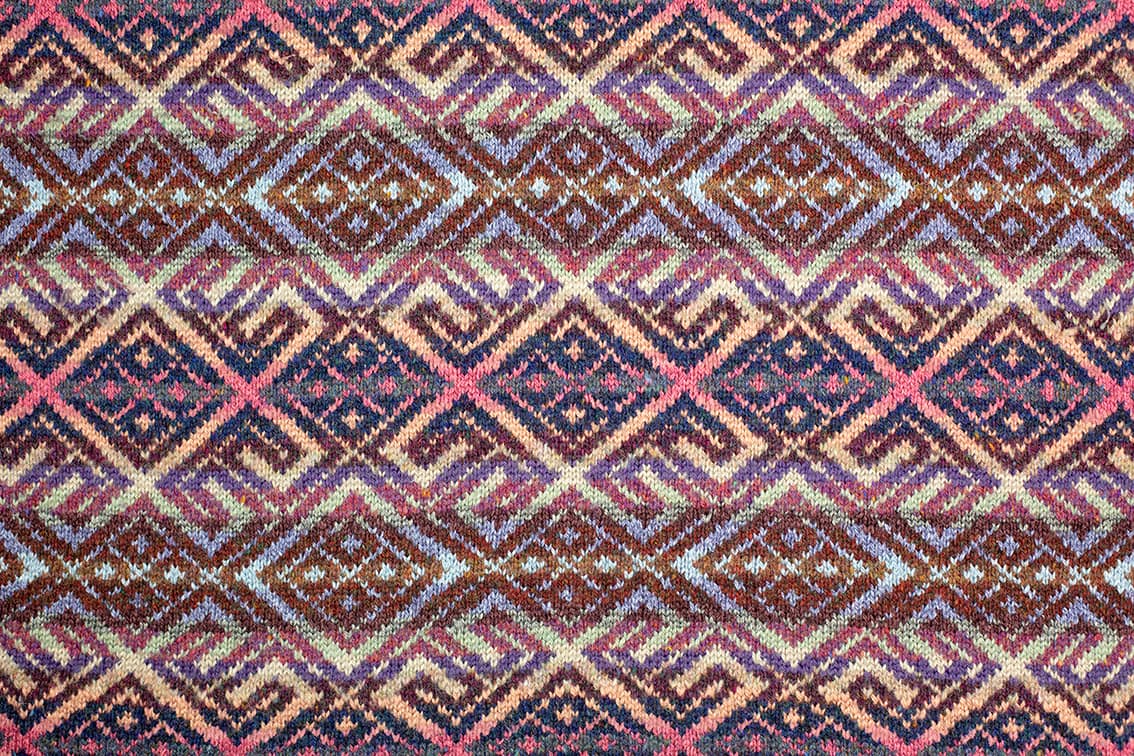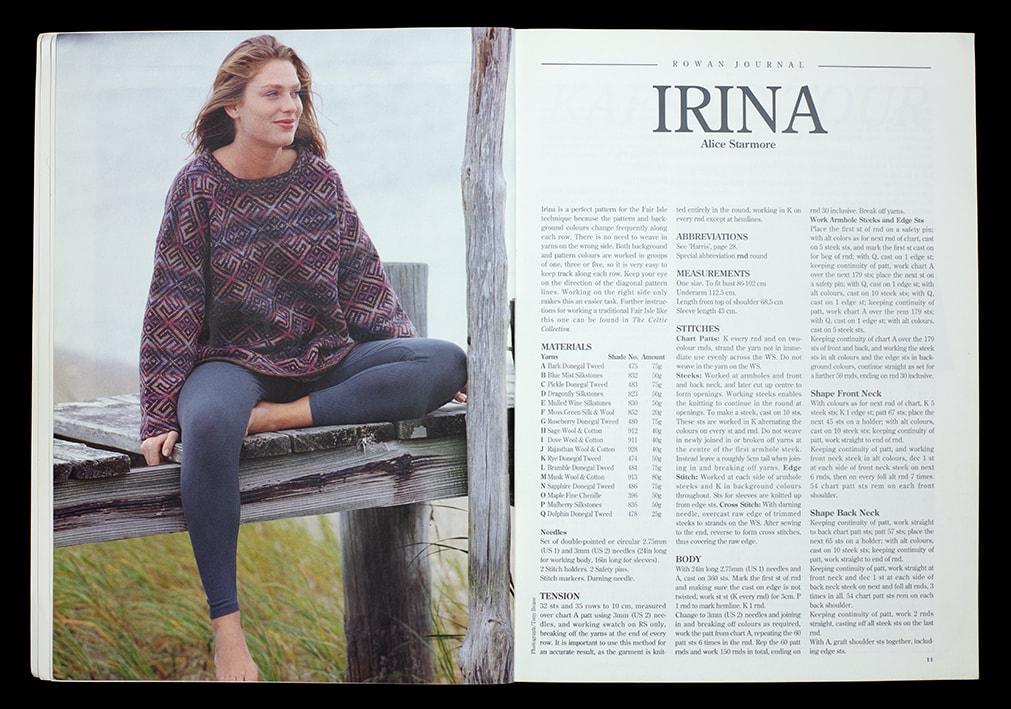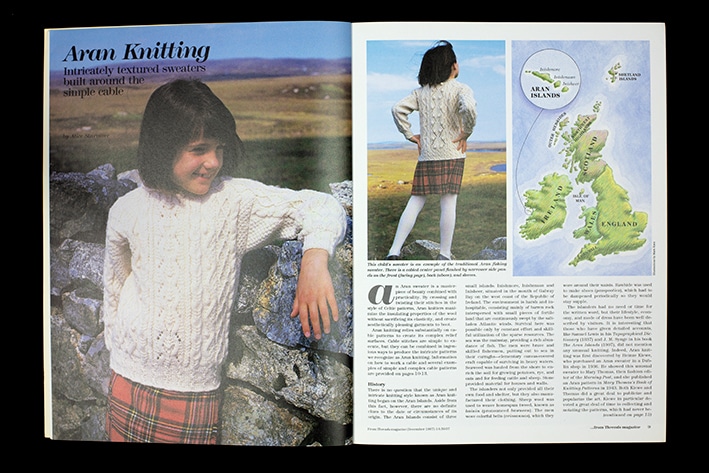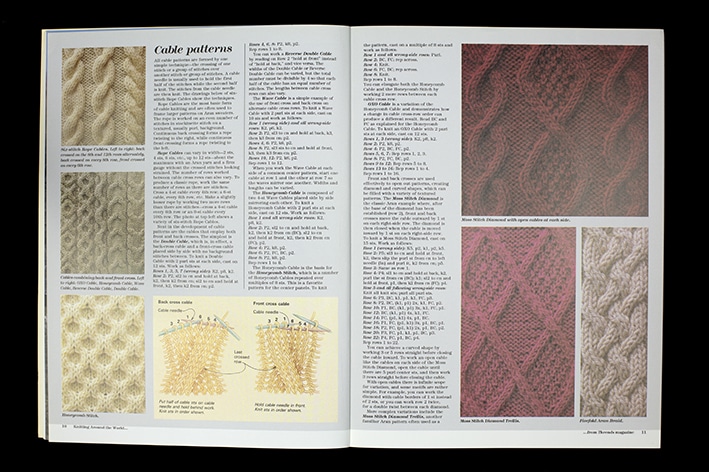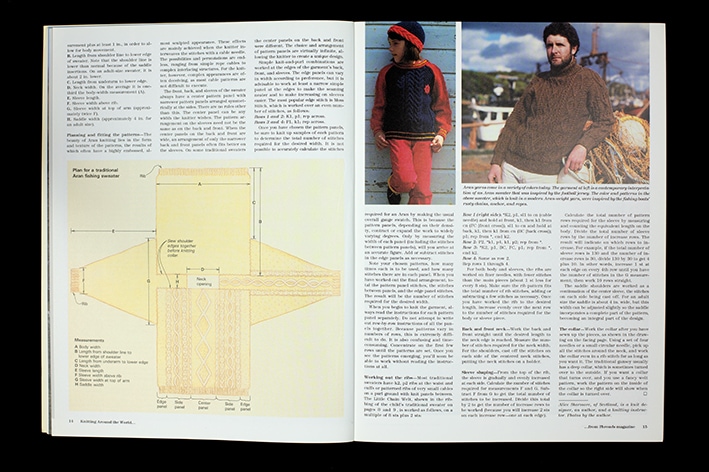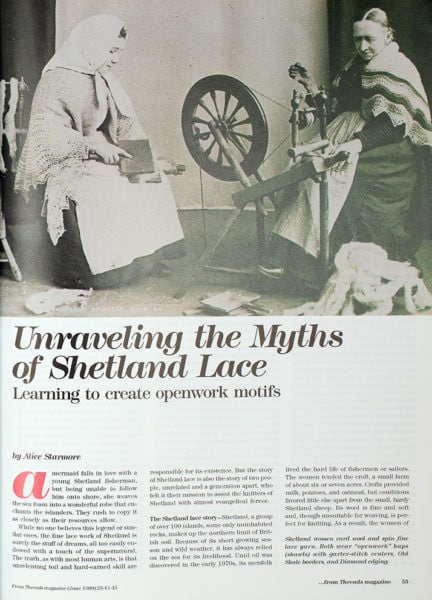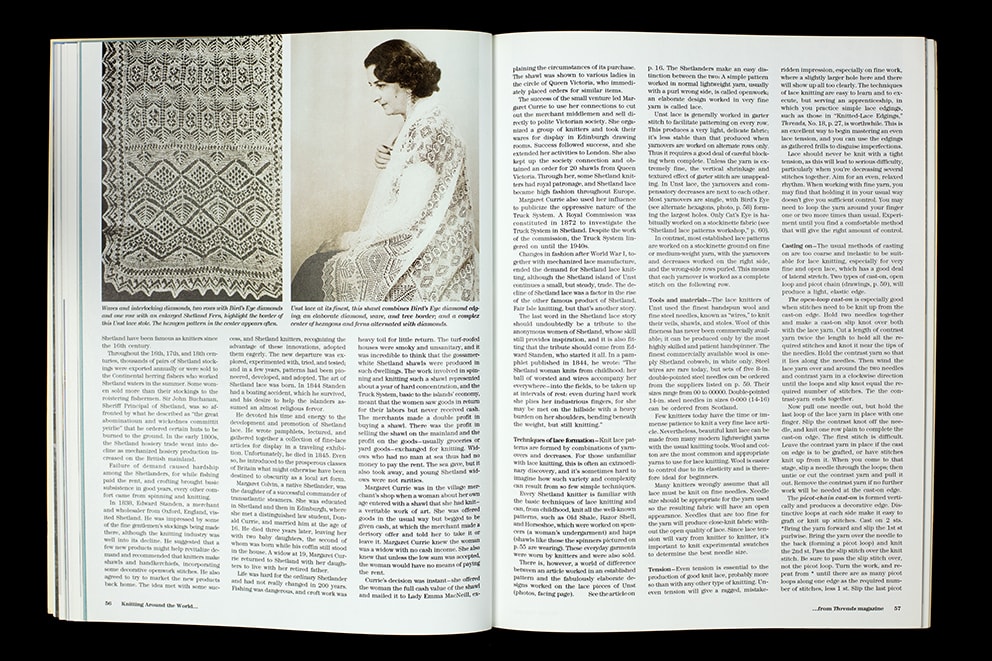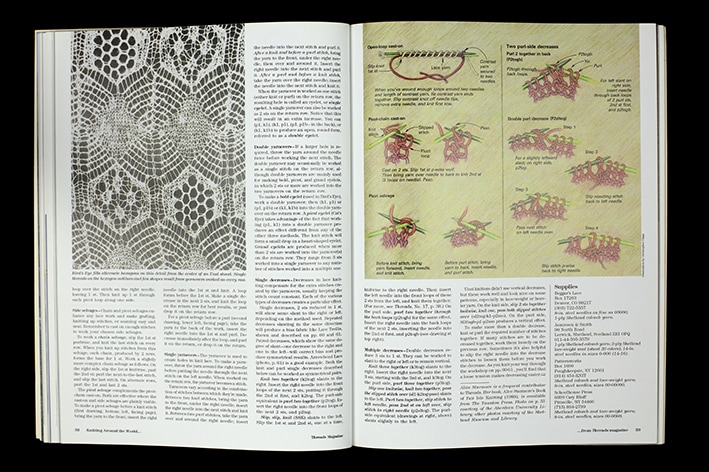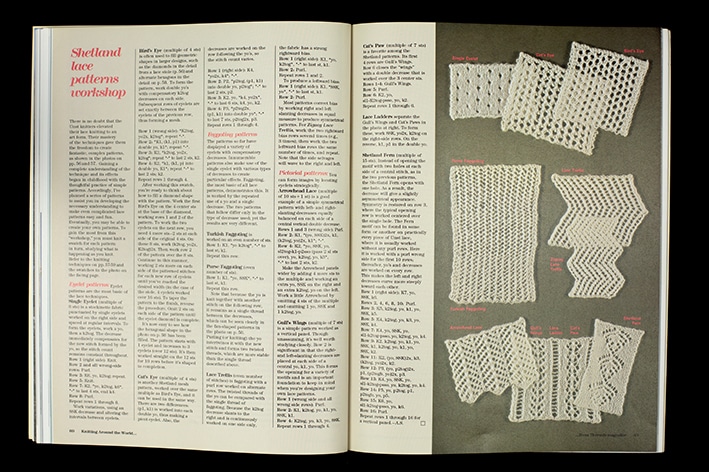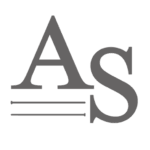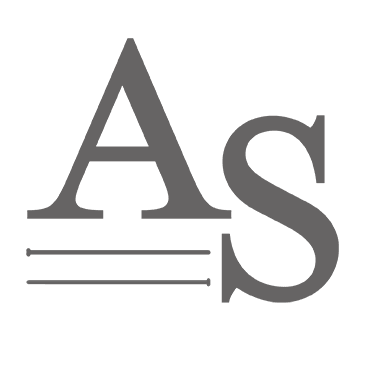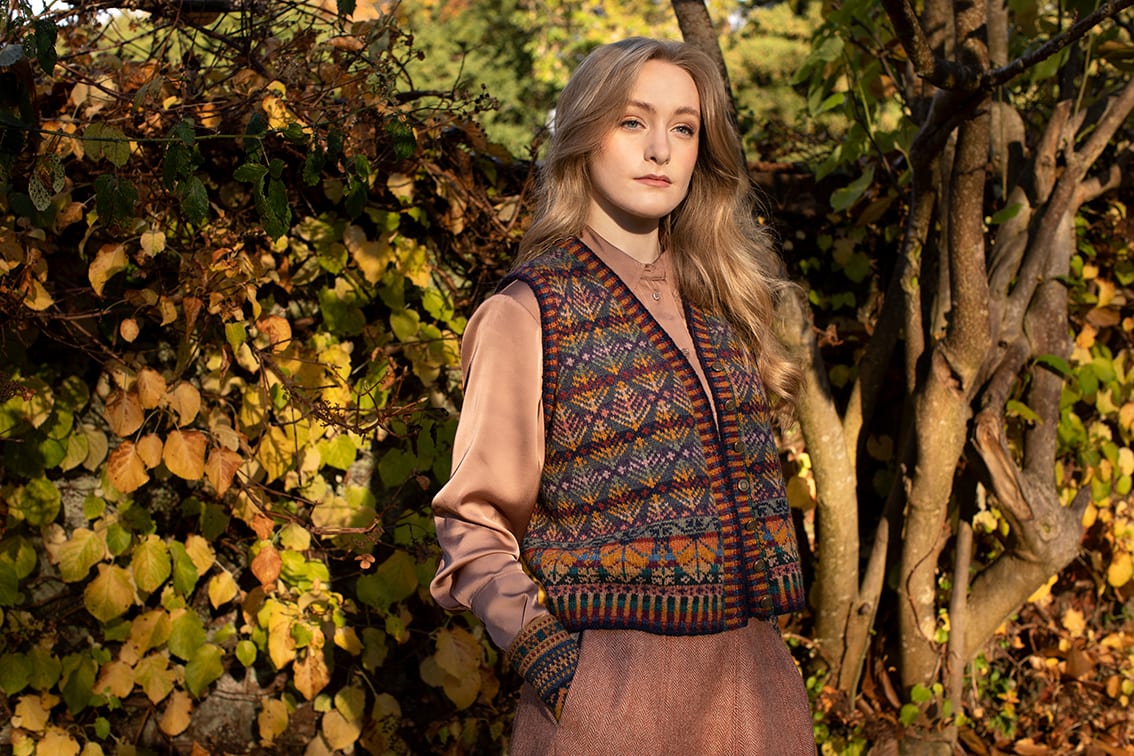 The Oregon cardigan, Thoroughbred Vest and Oregon Hat Set, made in Hebridean 2 Ply and published as patterncard kits for Virtual Yarns.