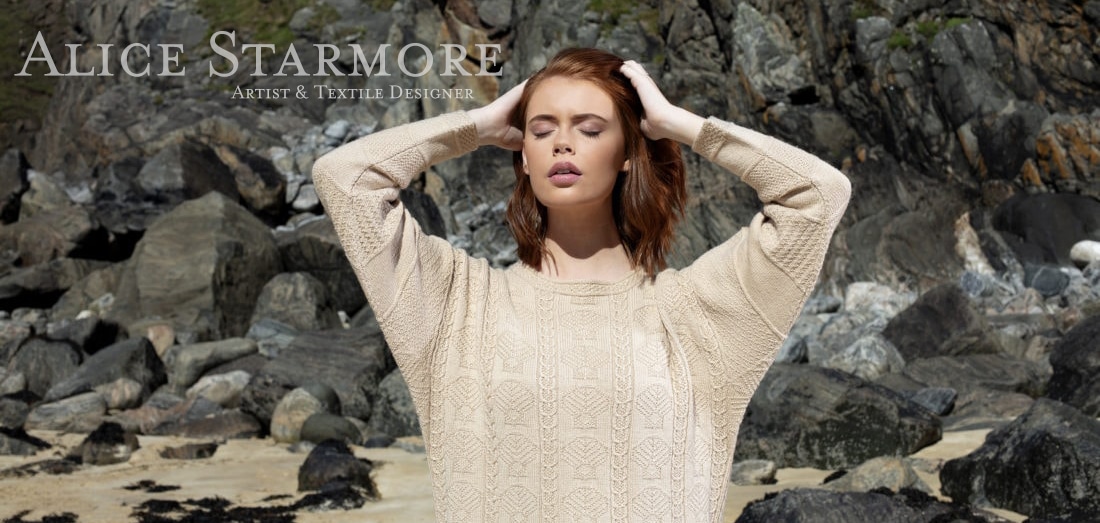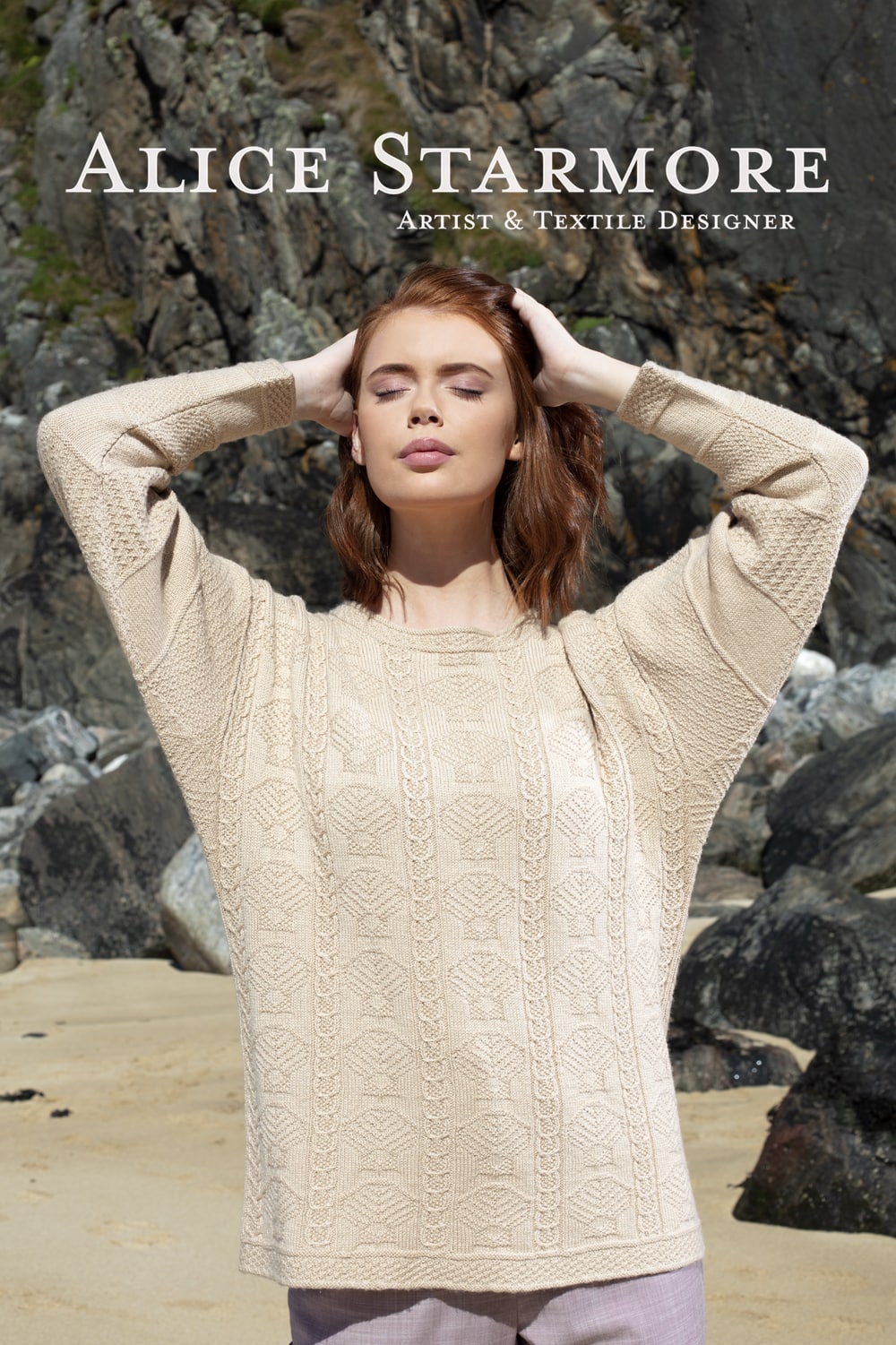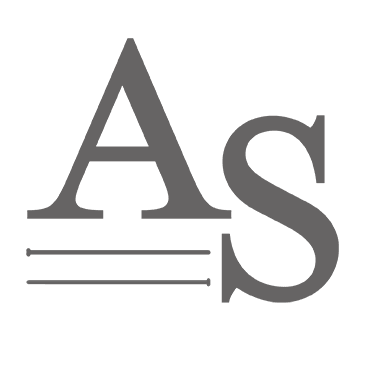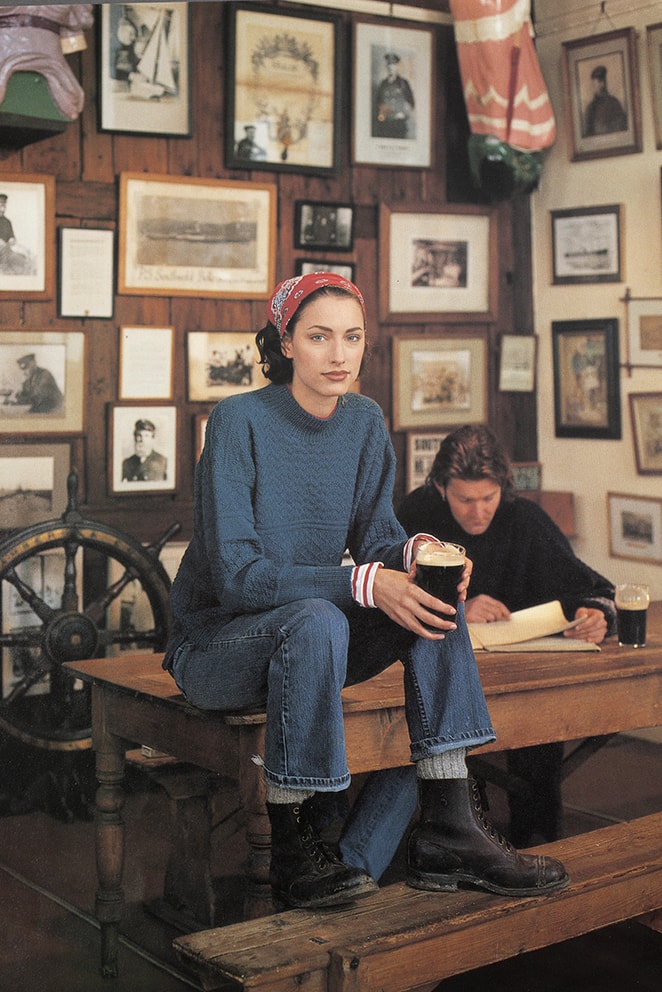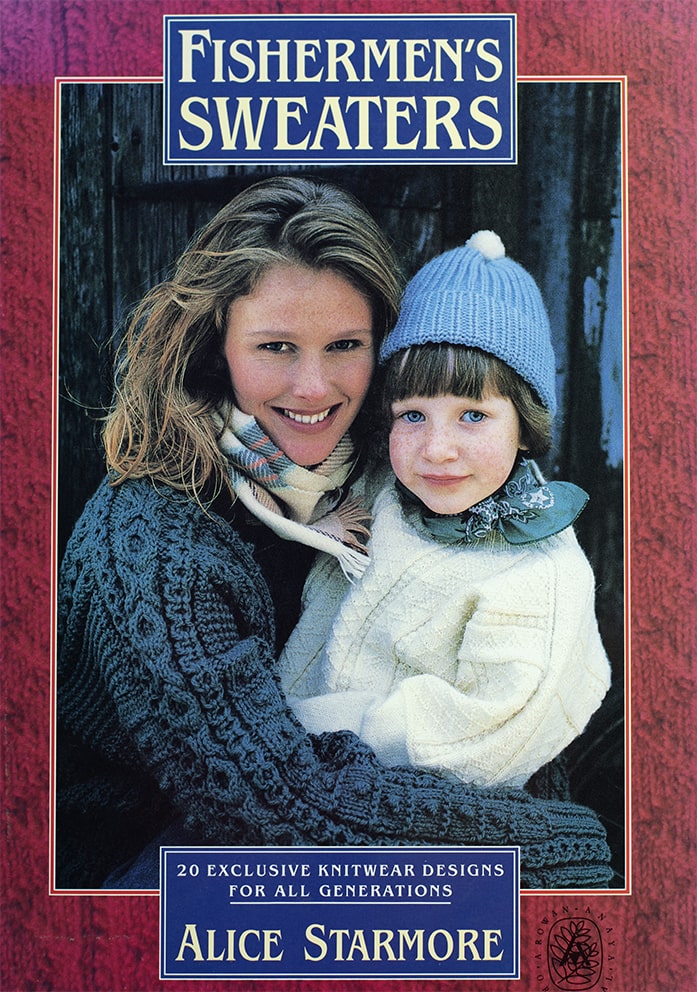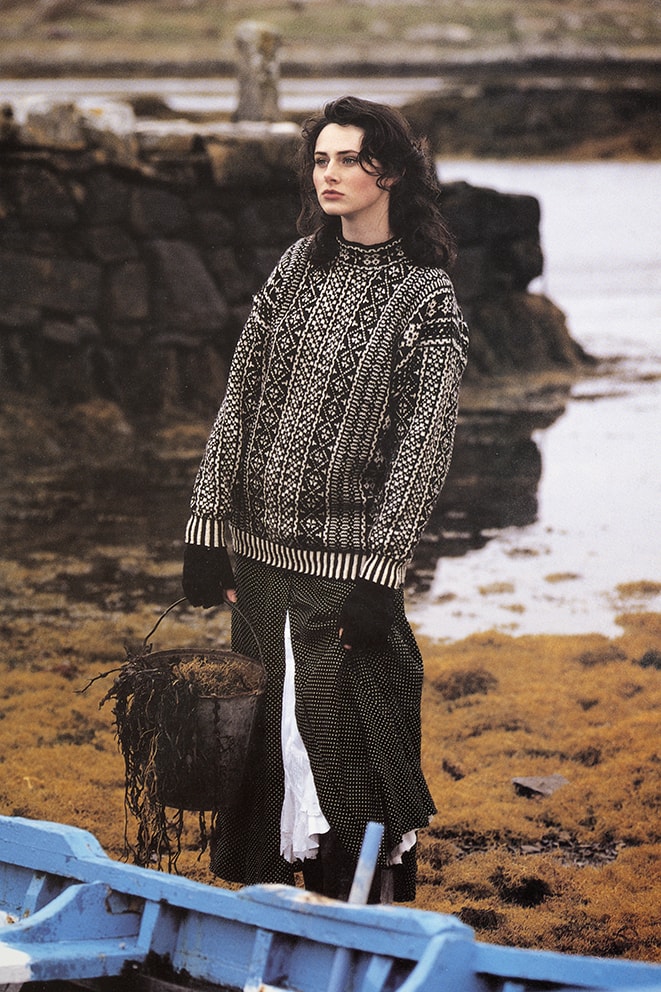 FISHERMEN'S SWEATERS, 1993, Anaya UK, Trafalgar Square, USA;
Also translated into Swedish and published as FISKARTRÖJOR, 1995, Raben-Prisma, Sweden
My traditional knitting roots are firmly established in the art of Scottish fisher gansey knitting. Three of my aunts were Herring Lassies and I absorbed the technical, mathematical and design skills in much the same way as I learned to walk and talk. No instructions were written and yet the making of these beautiful and detailed garments, all worked in one piece, are the most sophisticated form of traditional knitted garments ever designed.
There has always been a strong thread of antipathy towards hand knitting in terms of creativity; it is still often regarded as a dull, practical skill containing no element of intelligence and an absolute minimum of artistry. This is well-illustrated in the false legend that gansey knitters patterned their garments so that they could identify drowned relatives; even this small concession to a design element is dark and negative.
One or two enthusiasts notated some of the patterns whilst they were still being made by coastal knitters in Britain, but since it was a time-consuming art passed down orally from one generation to another, no instructions were written for actually making the garments and so the art was at great risk of dying off by the mid-twentieth century. I therefore made it a mission to design gansies with full written instructions including all the intricate features such as Scottish shoulder straps and underam and neck gussets. I devised workshop classes on how to knit and design them, and taught these extensively during the 1980s and 90s.
There was great enthusiasm from knitters of all walks of life, particularly in the USA, and so in 1993 I designed a whole range of gansey designs for Fishermen's Sweaters, which was published in the UK and in the USA and also translated into Swedish. I based some on designs from particular parts of Britain and, most importantly, I included designs and patterns that were completely original and based on positive, personal ideas – such as the star, the tree and the anchor, which denote my married surname, my family tradition and my home port of Stornoway. I placed them on the front of my Eriskay gansey. I also created my very feminine Cape Cod design, decorated with shells and underarm patterns, designed in honour of all the women who knitted constantly for their menfolk.