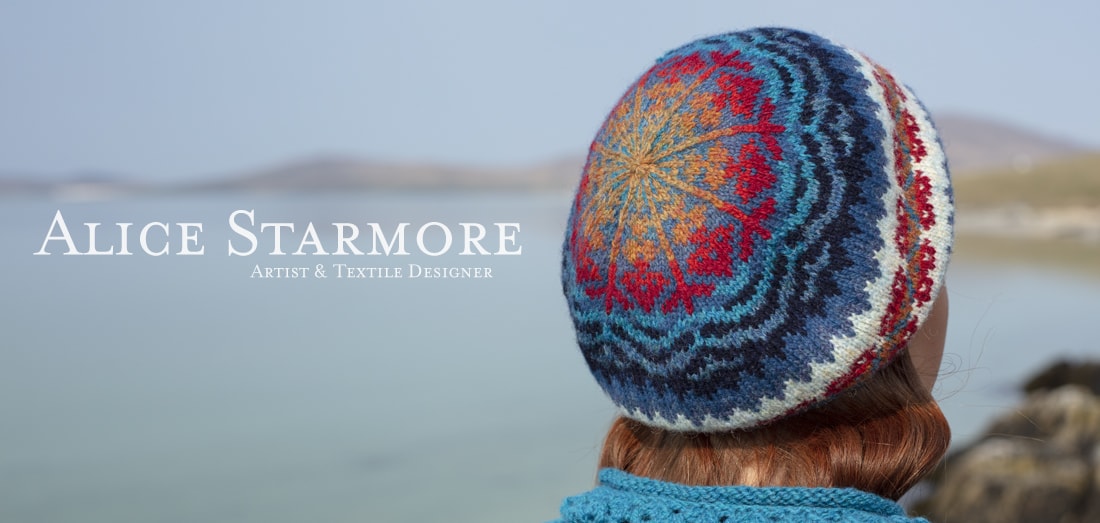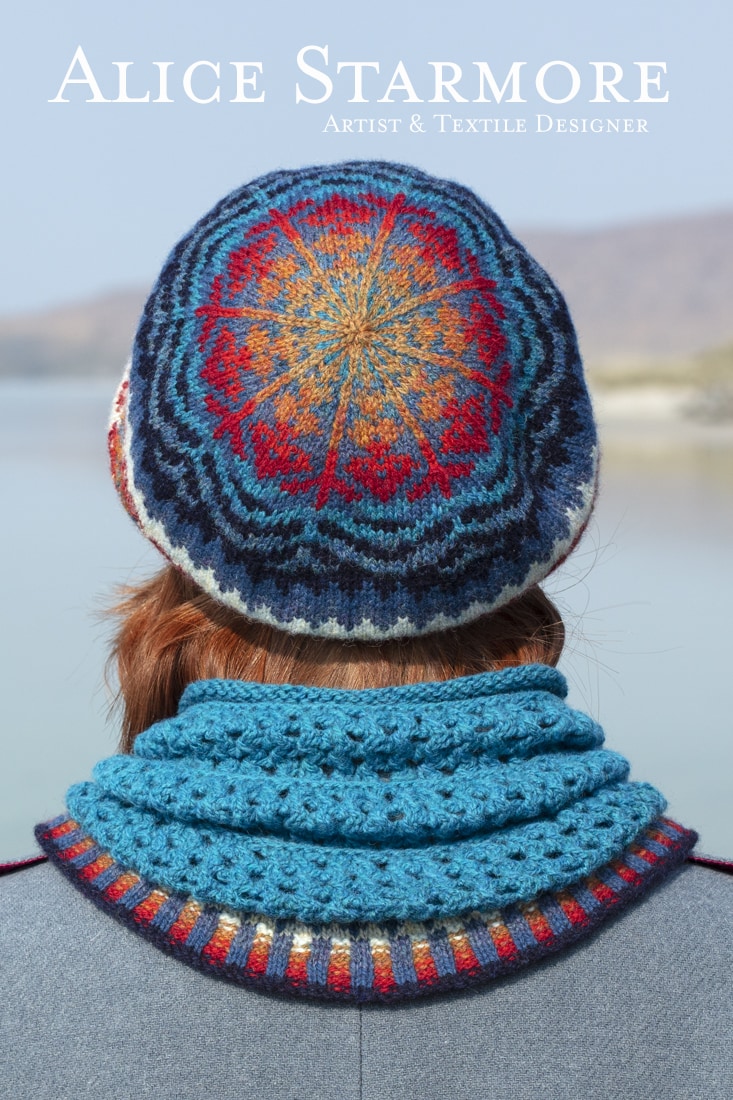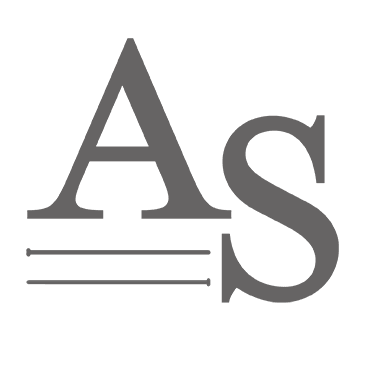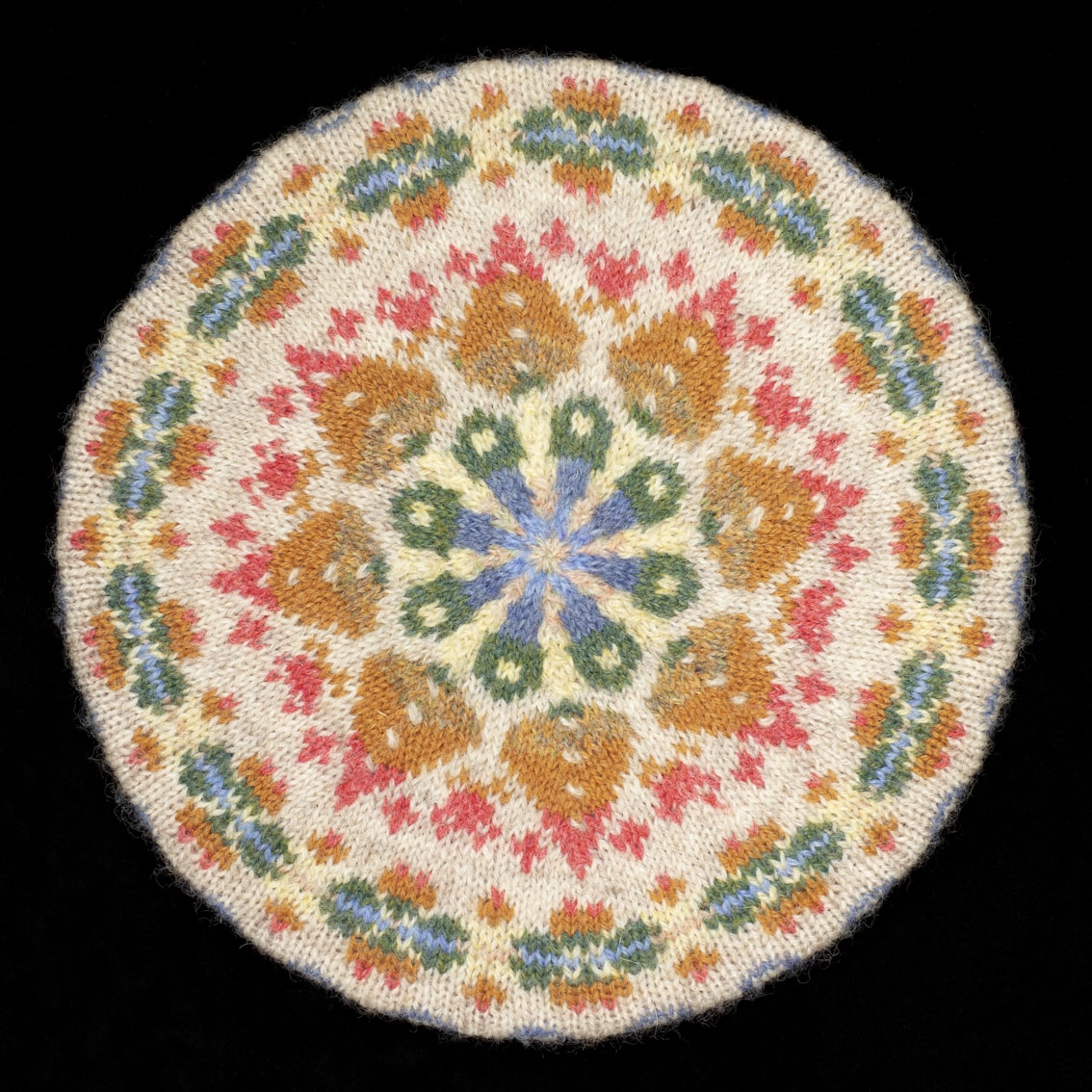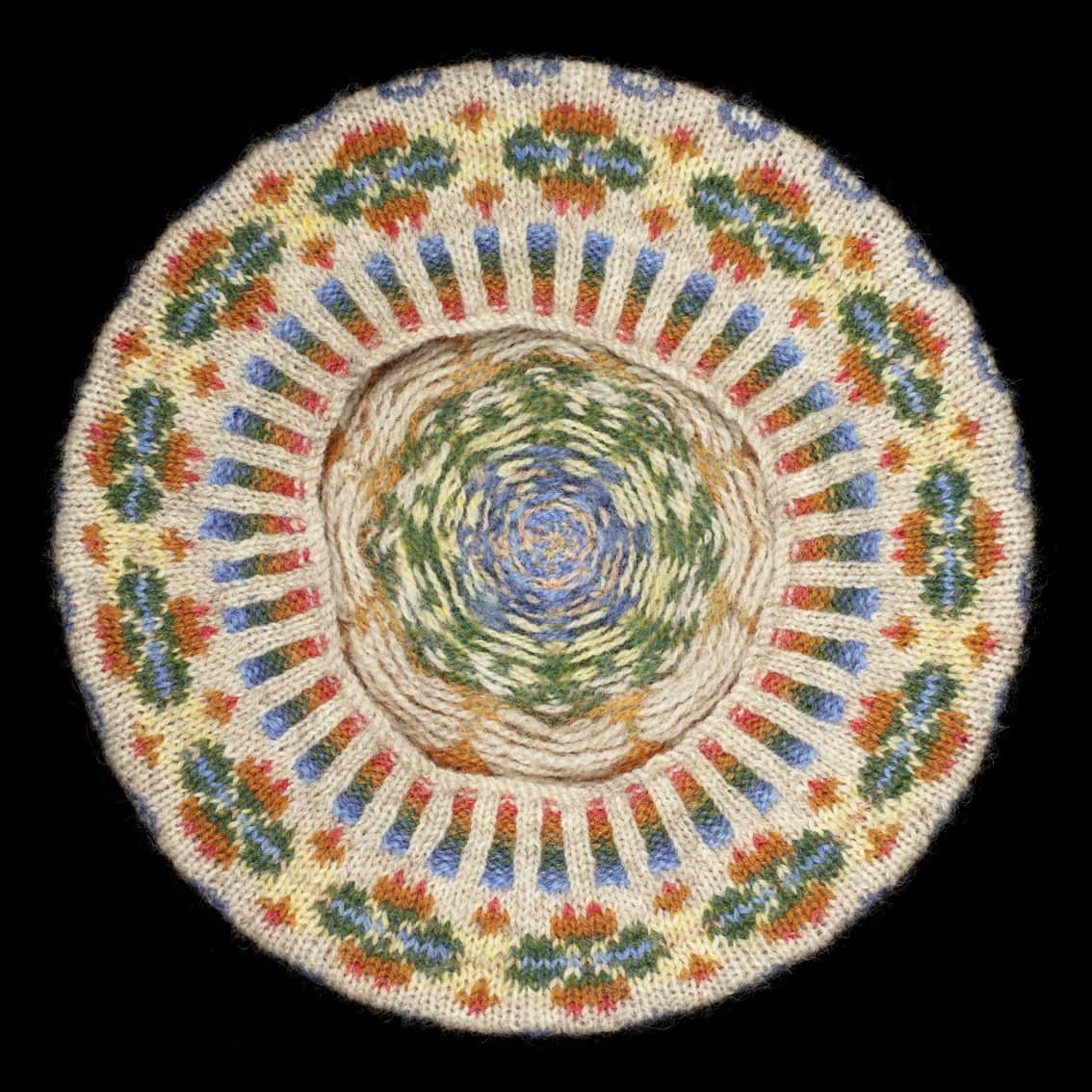 My classes on colour and pattern have been a perennial favourite; the almost instant gratification in realising a finished piece is a great incentive for any knitter. As well as demonstrating the techniques and discussing how to create patterns and colour schemes, I provided templates so that students could go straight on to create their own designs.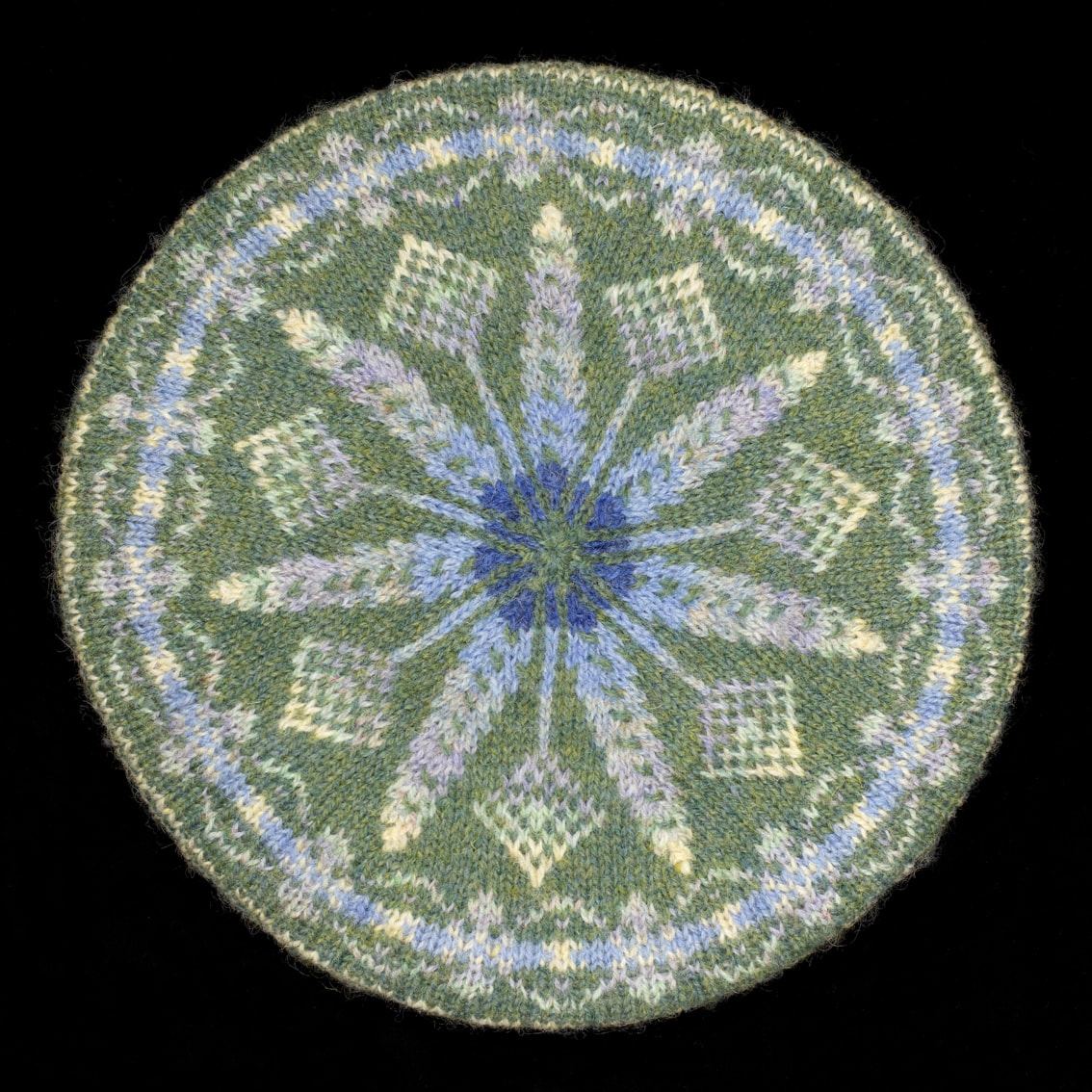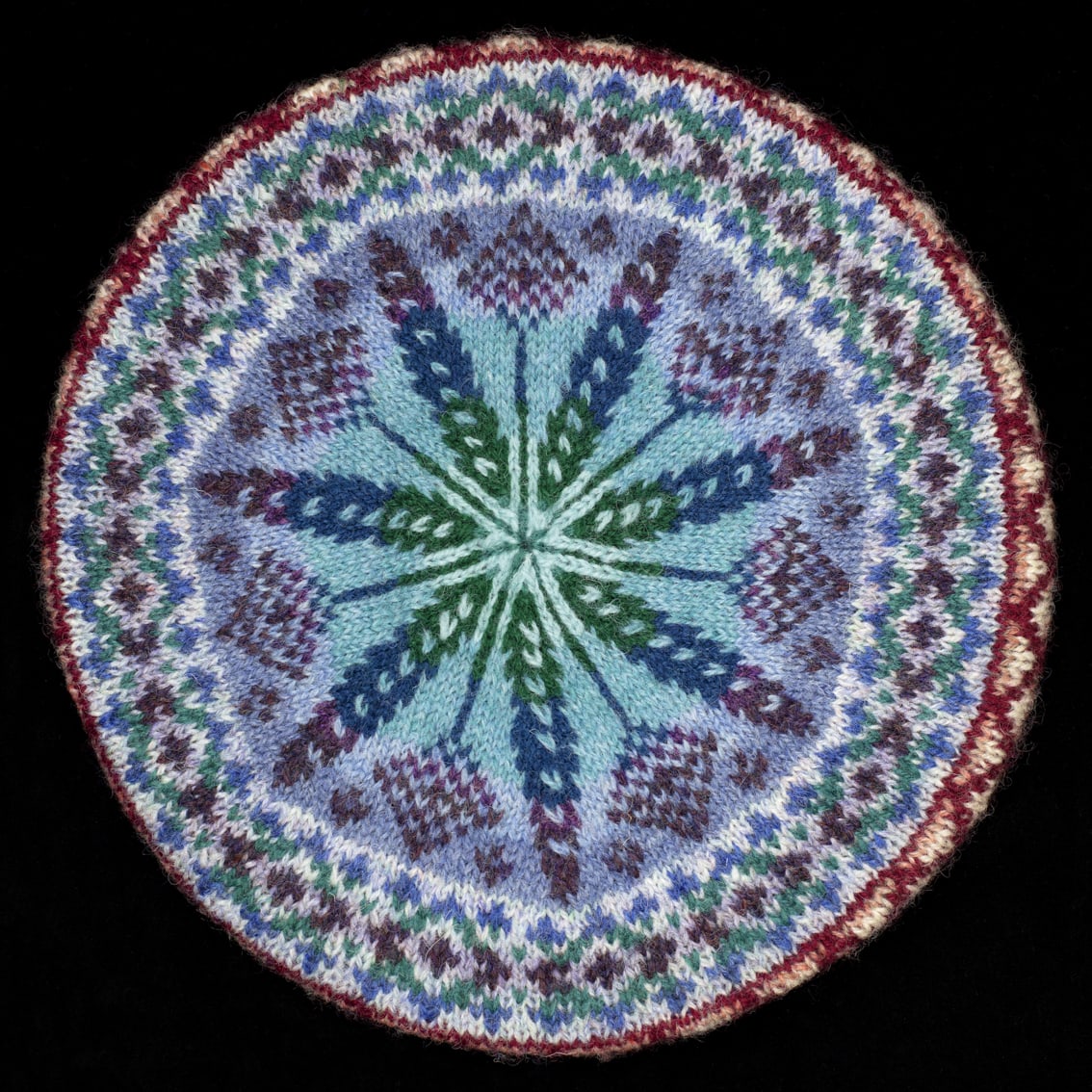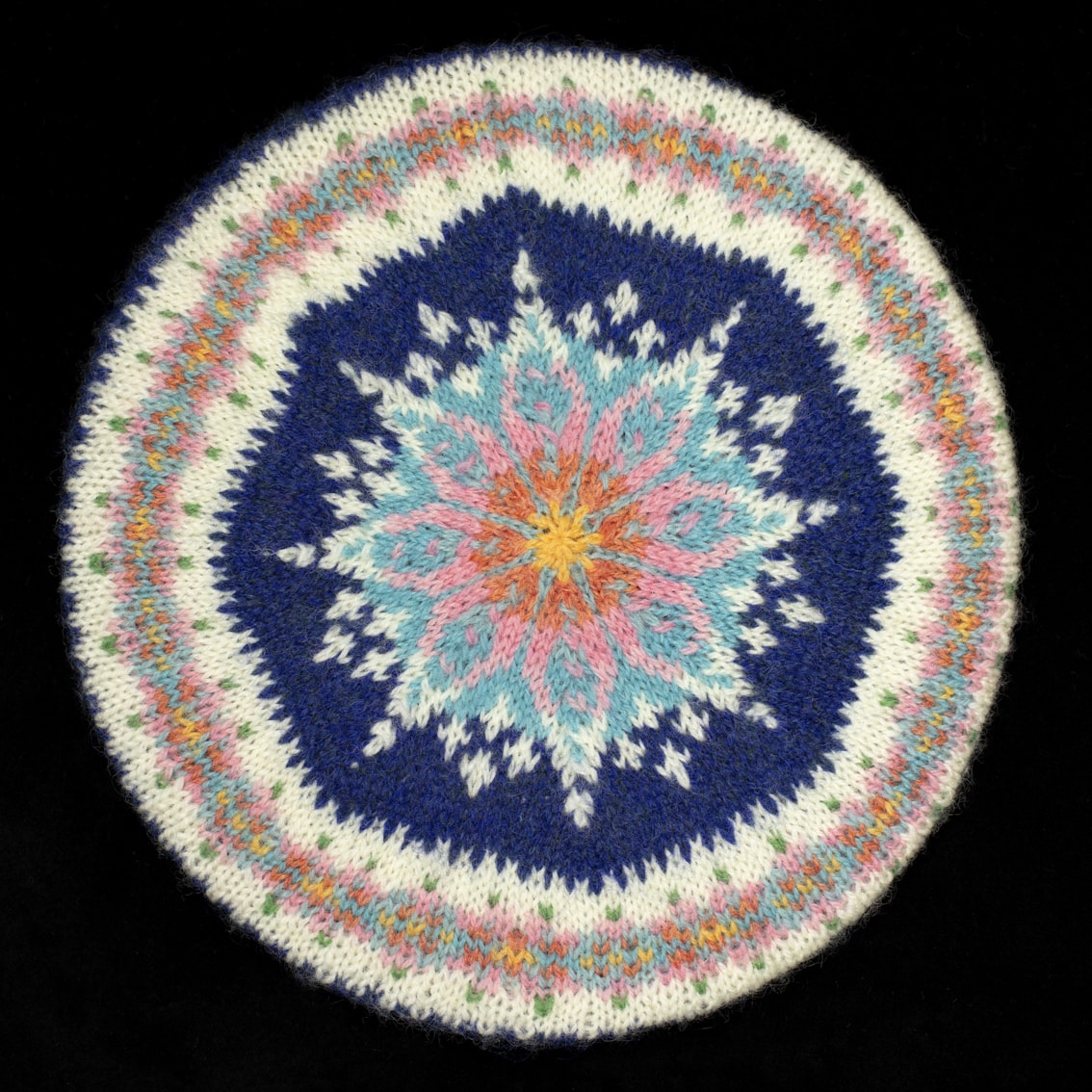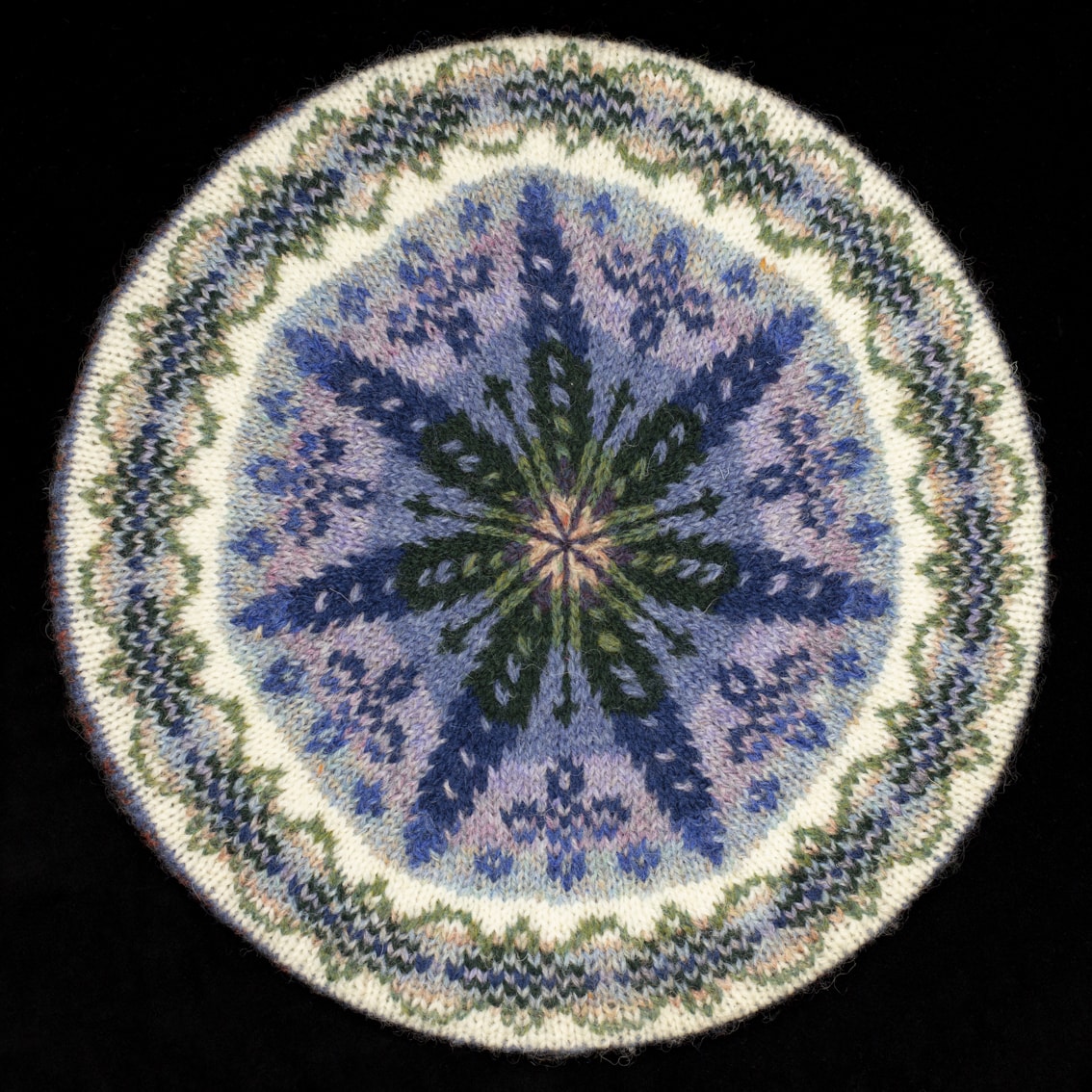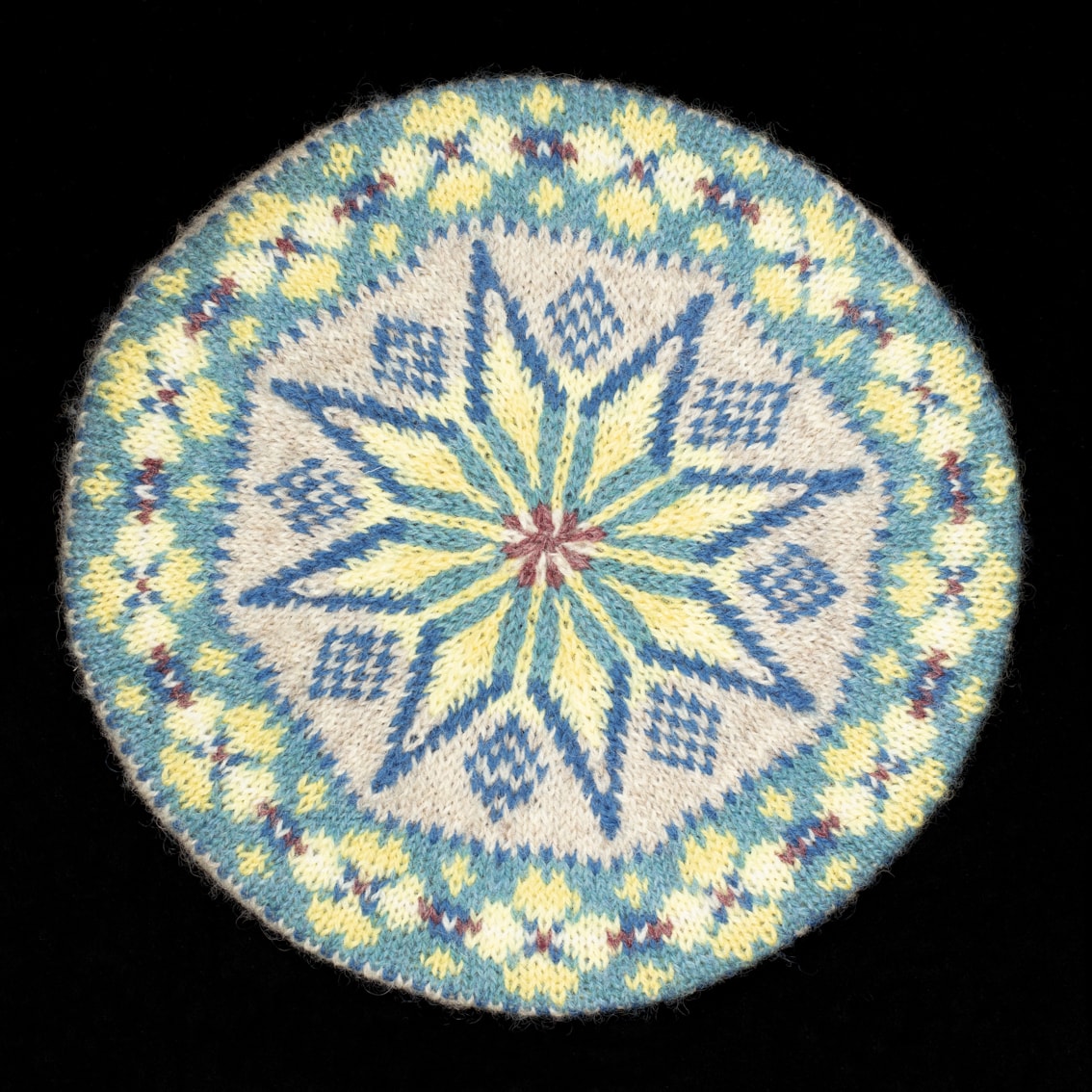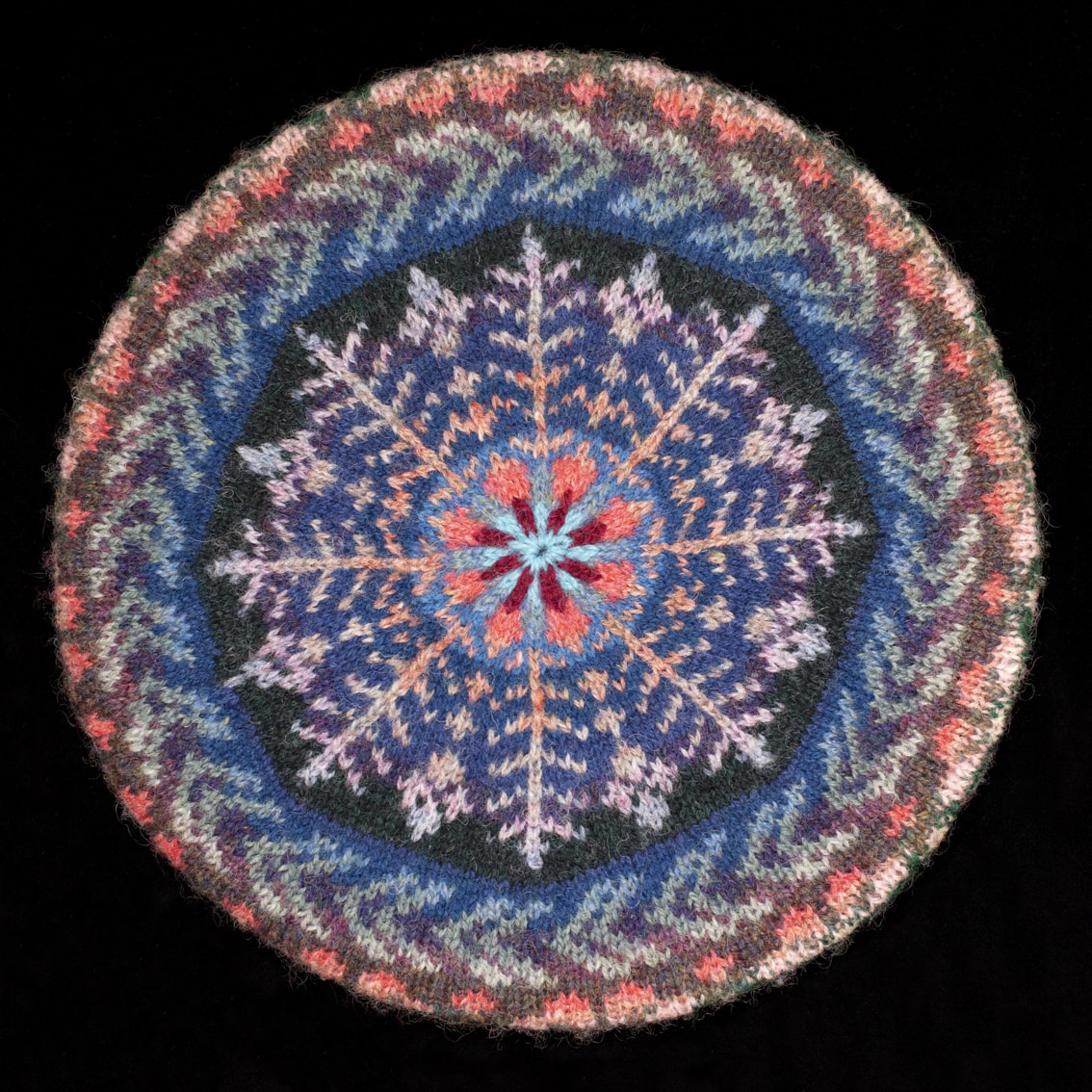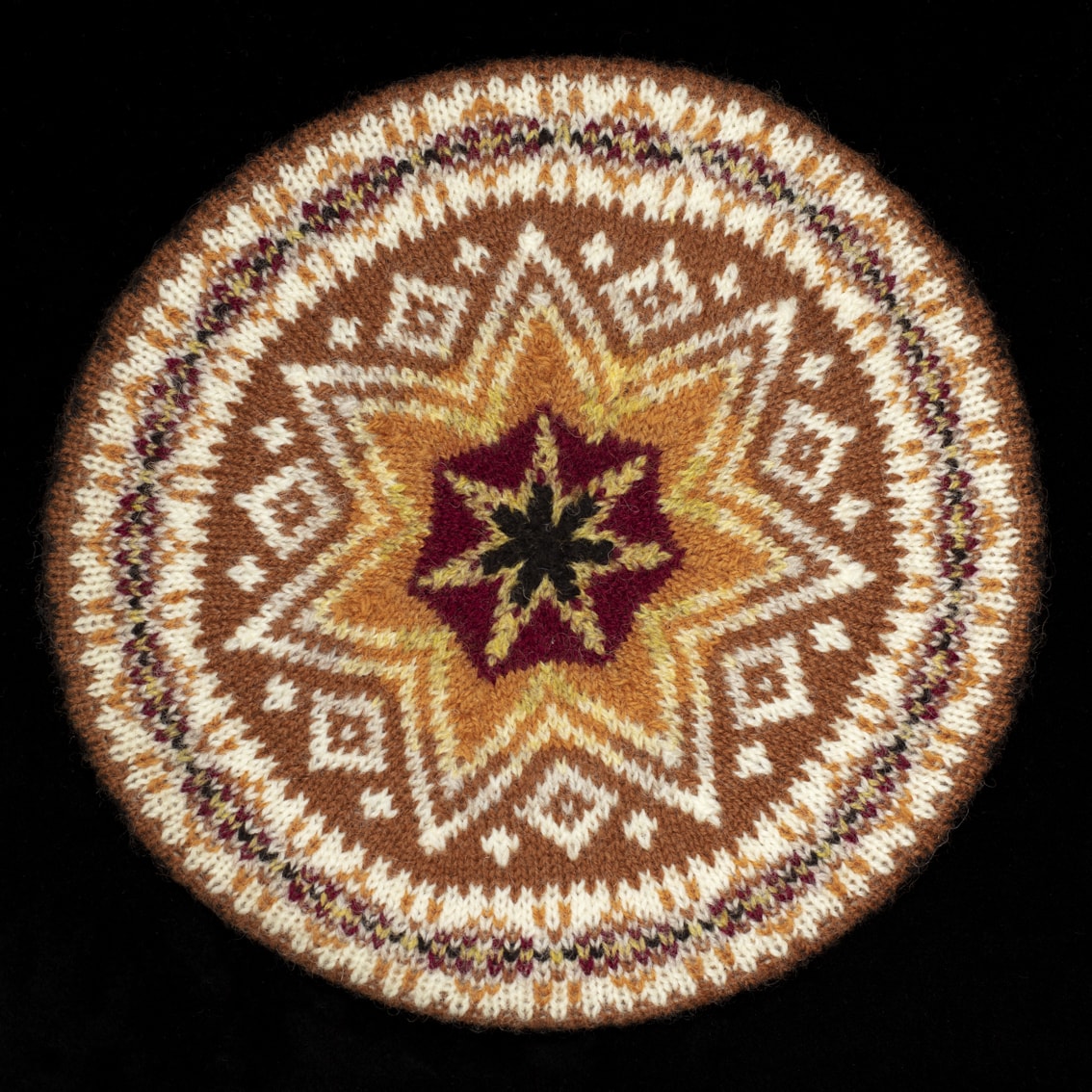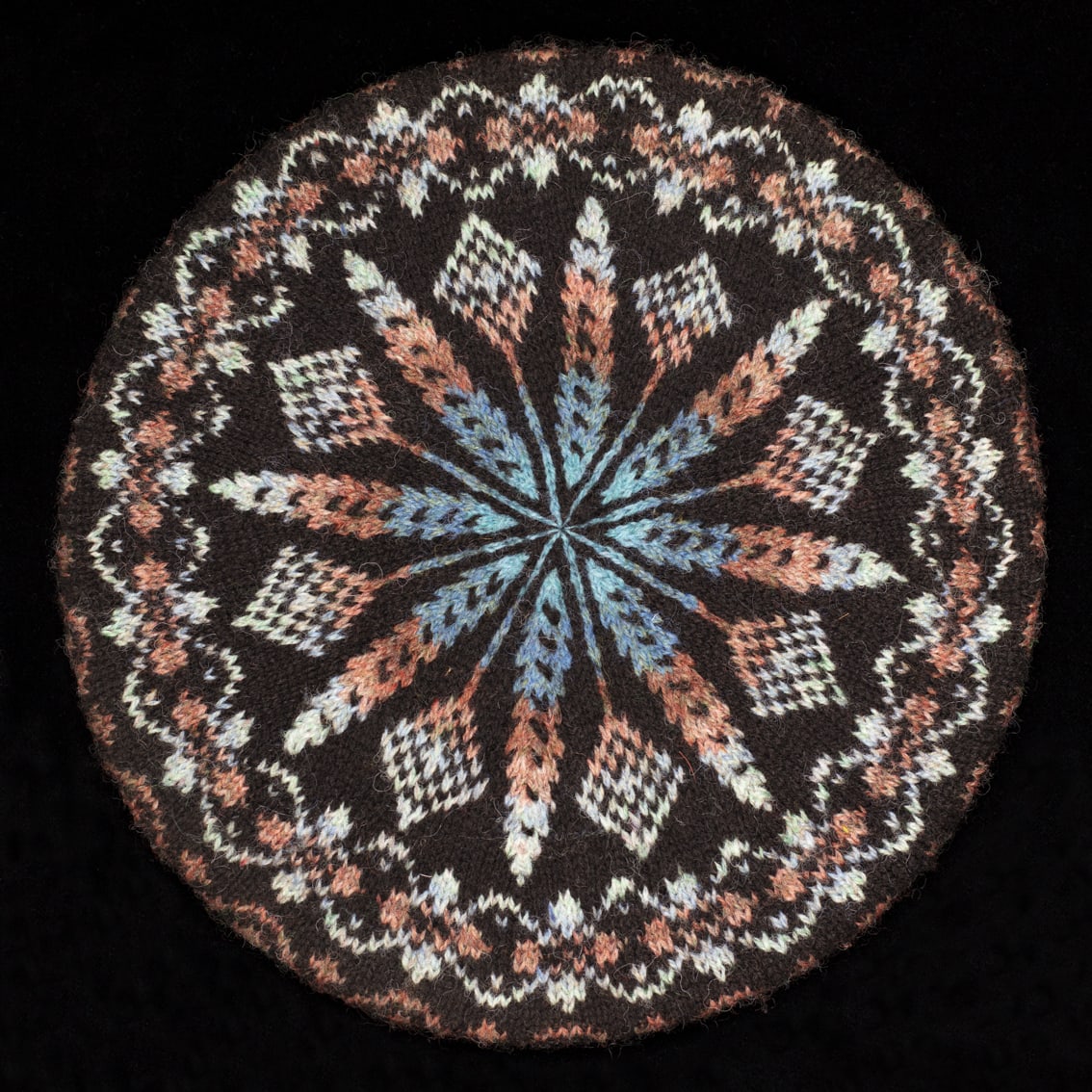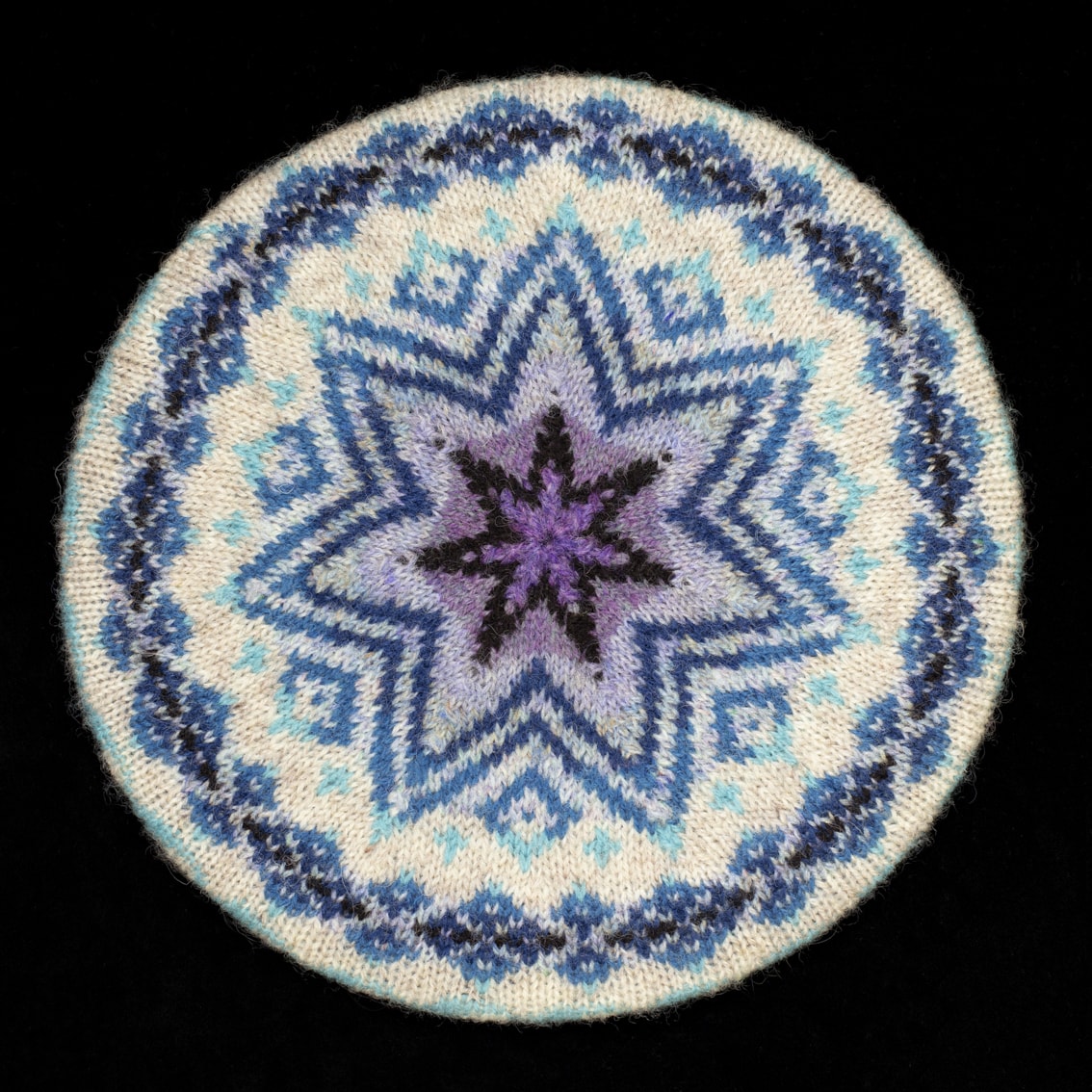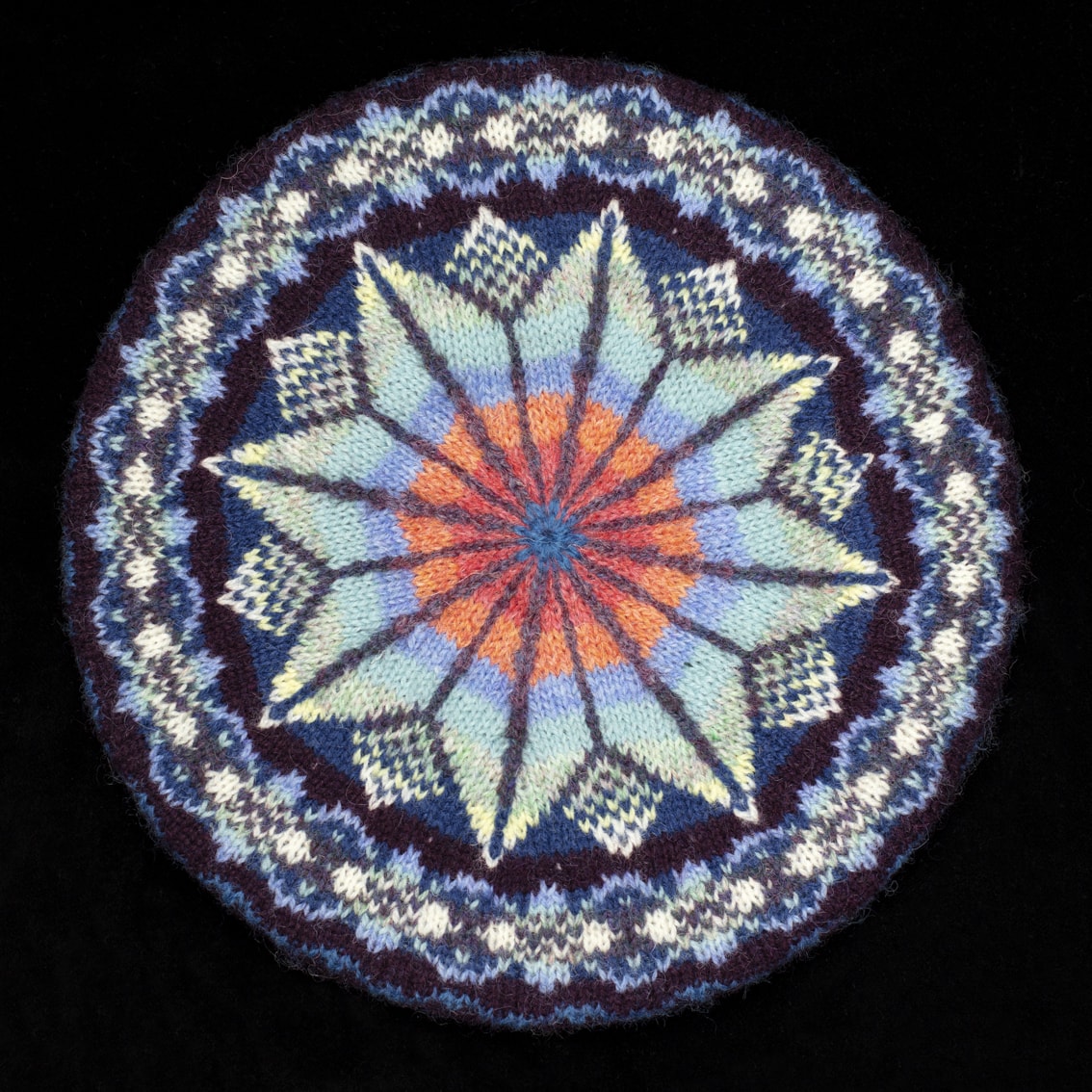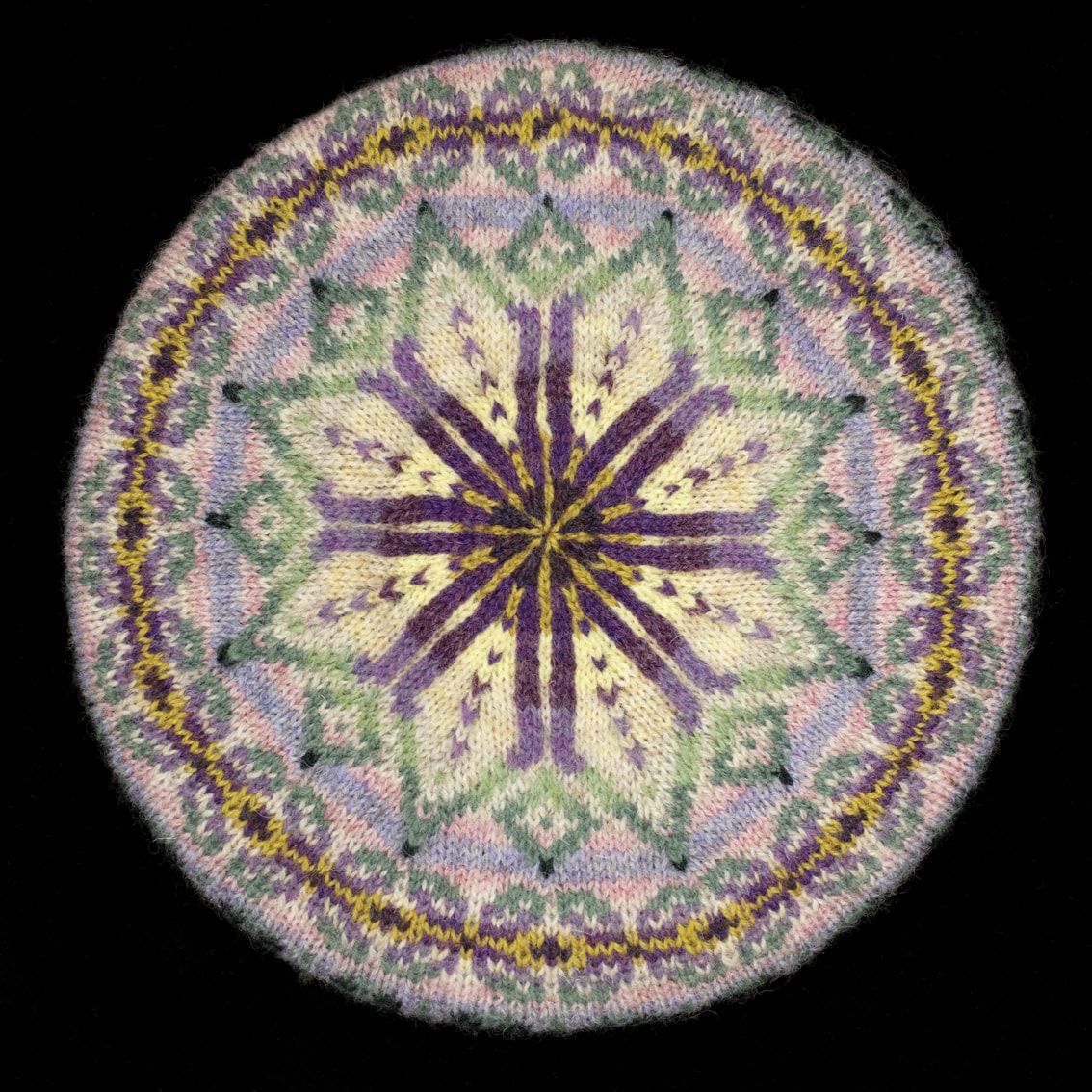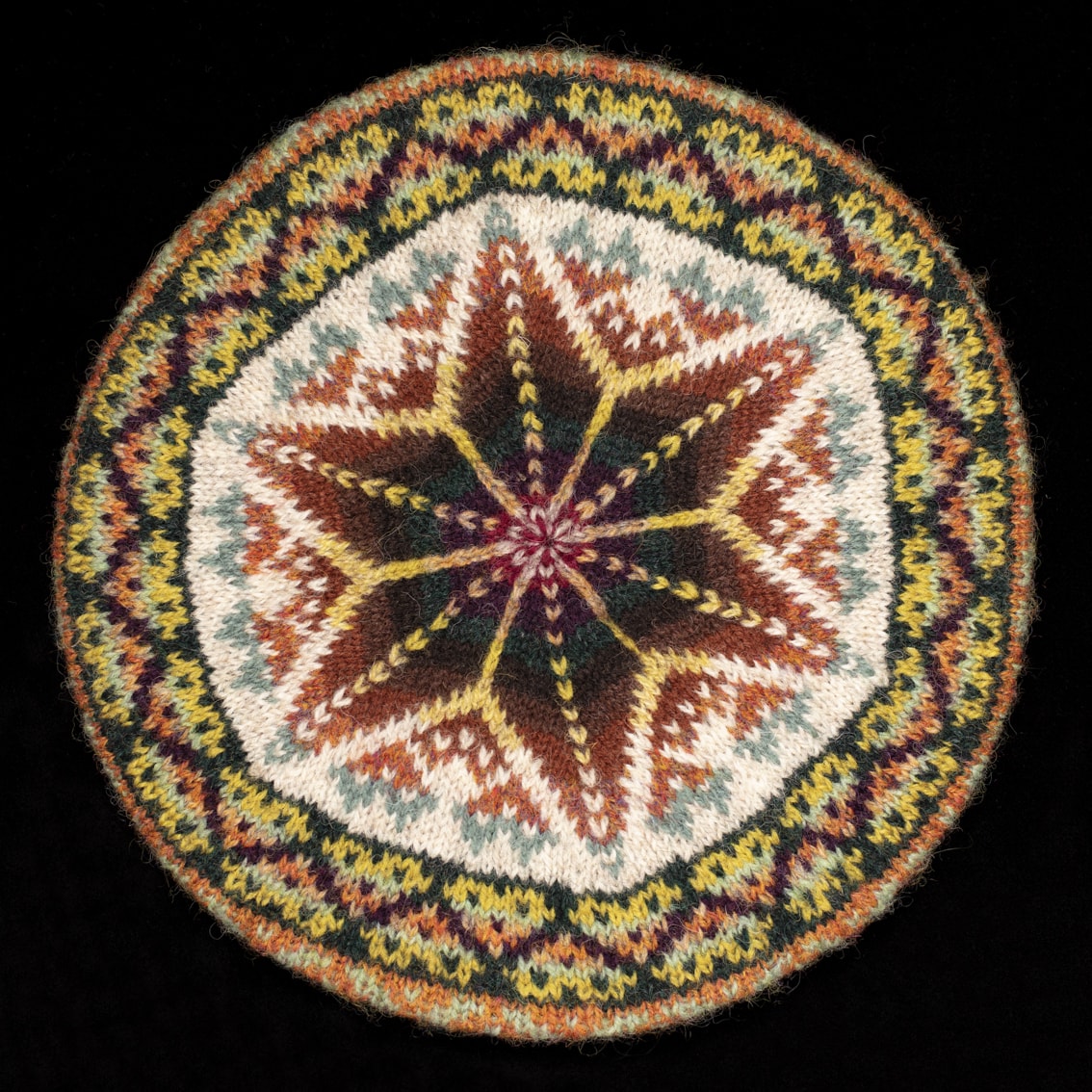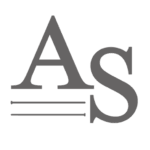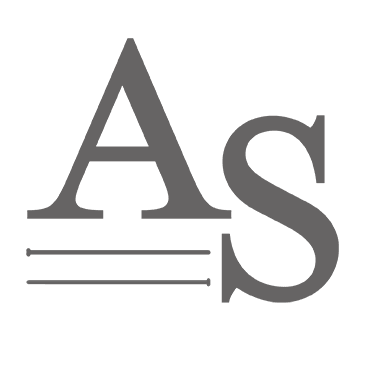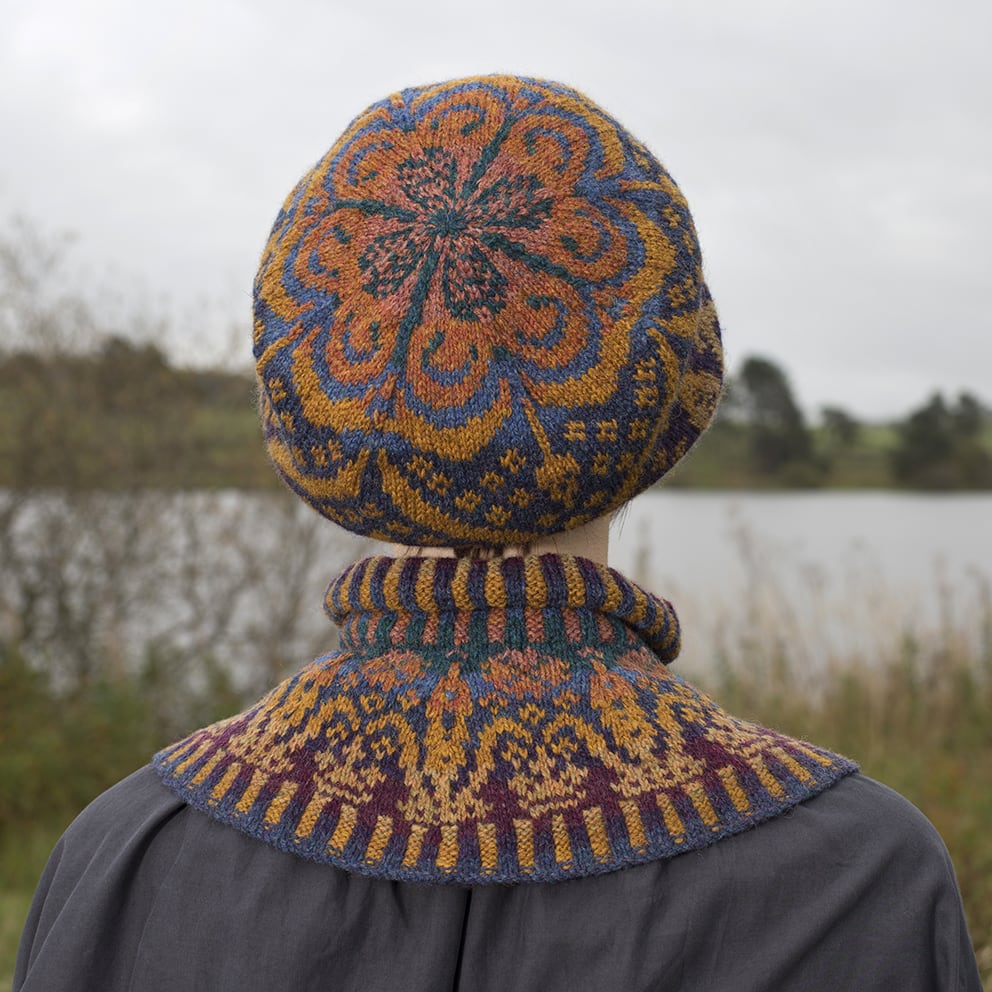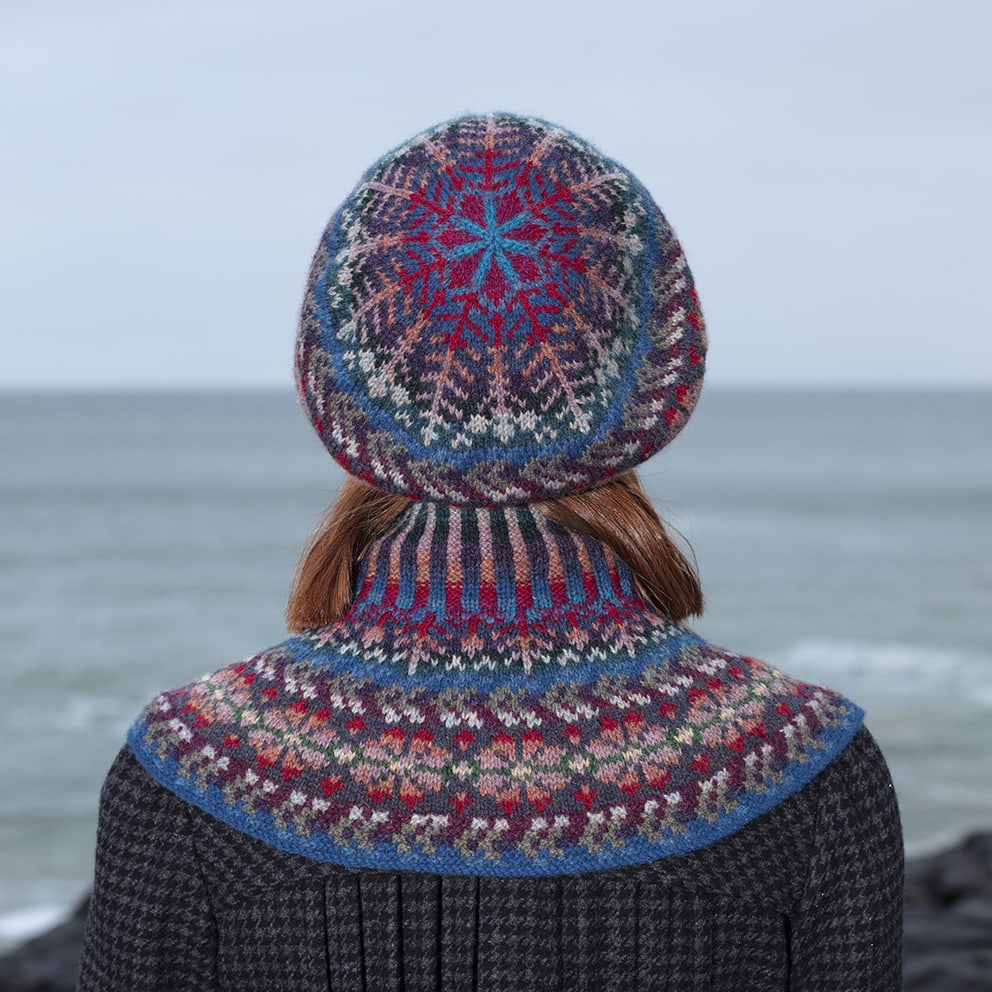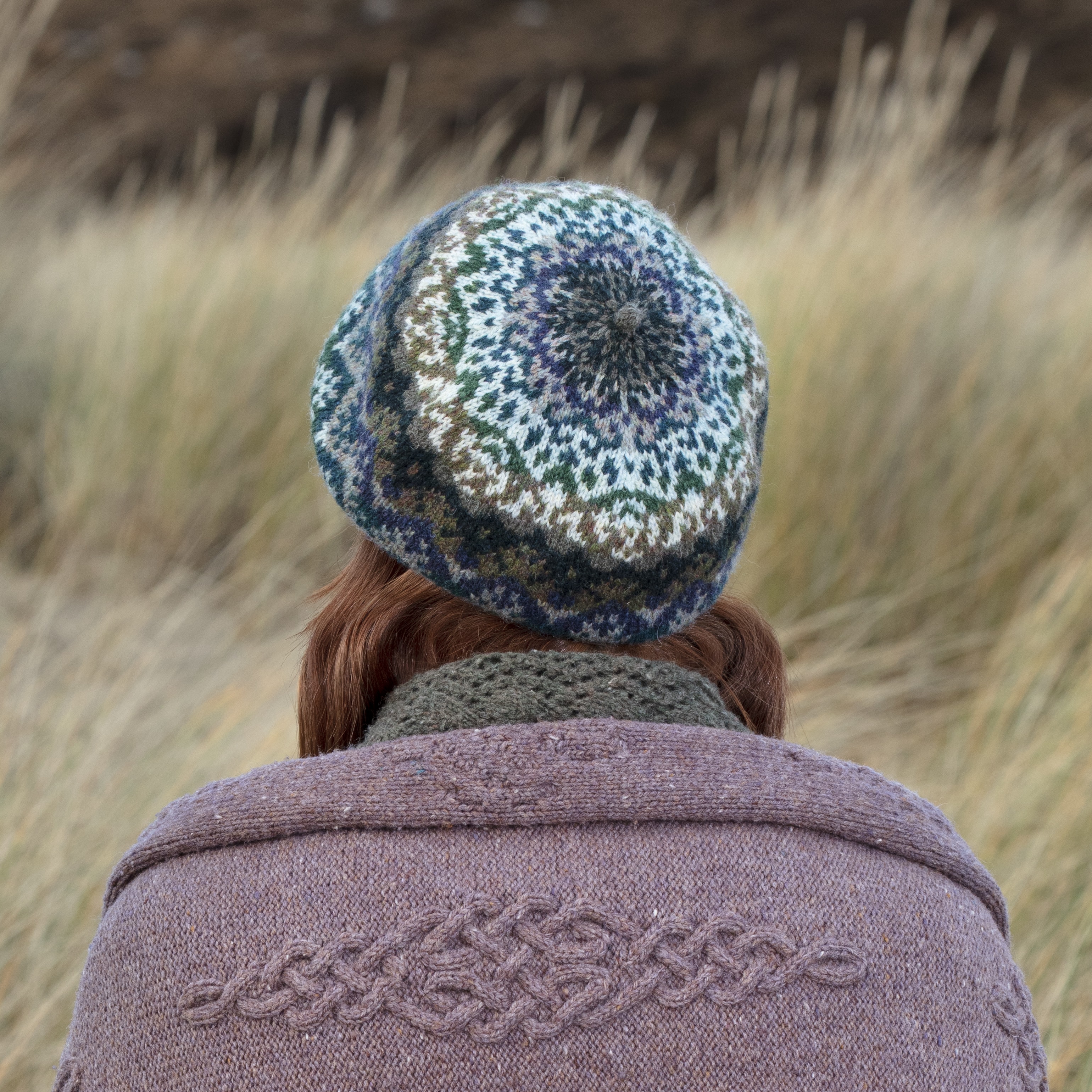 Tams are an endlessly versatile way to play with pattern and colour. My themes are equally varied, ranging from macro and micro views of the natural world through to history and poetry.
Themes shown here are – from left to right – Mary Tudor, Marina and Merveille du Jour.
Below is the Northern Blue Damselfly, and below that, a hat, gloves and cowl set inspired directly by a verse from the poem Maud by Lord Tennyson.